Senior Product Designer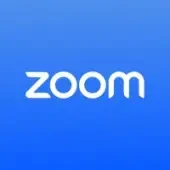 Zoom
Product, Design
Hefei, Anhui, China
Posted on Friday, September 22, 2023
The premise
Zoom Whiteboard lets you collaborate visually in meetings and in-between meetings. Ideate, organize, share, act. Every day, millions of people around the world use Zoom as part of their job – spanning businesses of all sizes and a wide variety of industries. Each of these customers has a diverse set of organizational needs. We have the power of user centered design, a friendly cooperative environment and a complex world to apply our skills.
The role
Zoom is looking for a high level design thinker with world class visual and micro-interaction skills. Whiteboard is perhaps Zoom's most visual and nuanced product. While Zoom's customers include large enterprises, Whiteboard designers need to treat it as a world-class consumer-facing product. Whiteboard is a key piece to Zoom's brand as highly usable and visually appealing.

You will work directly with Design, Product and Engineering to understand, question and analyze requirements and user jobs, explore design solutions, and validate them. As a top level designer, you will also be expected to lead by example and elevate the team in general and especially in China.
You bring a knowledge and passion for excellence in design and design process to the team, supporting your peers, mentoring junior team members, and helping maintain a focus on customer success.
Responsibilities
• Own customer experiences for Whiteboard and other critical products that have not yet been released
• Provide world class visual and micro-interactions for highly interactive creation-based products
• Work with cross-team design leaders, designers, product managers, and engineers to design excellent customer experiences
• Leverage your design experience to help uplevel the design maturity of the team
• Balance design innovation, longitudinal research, and short-term customer commitments
• Work closely with various partner teams toward initiatives such as content strategy, research, design systems, additional products and initiatives.
About You:
Basic Qualifications:
• 8+ years of experience in user-centered design, ideally in visually excellent products and/or enterprise software.
• Demonstrated data-driven decision-making skills
• Skill building cross-functional partnerships and trust across a multidiscipline business
• Expertise of interactive UX/UI design and methodologies
• Knowledge of production workflows and schedules
• Proficiency with Figma (our primary tool)
• Bonus for expertise with micro-animations or micro-interaction tools
• A willingness to fail and learn
• Good communication and time management skills
• Bachelor's Degree or higher in a related discipline
Preferred qualifications:
• Domain knowledge and experience in any related fields
• Bachelor's or Master's degree in Design or related fields
We believe that the unique contributions of all Zoomies is the driver of our success. To make sure that our products and culture continue to incorporate everyone's perspectives and experience we never discriminate on the basis of race, religion, national origin, gender identity or expression, sexual orientation, age, or marital, veteran, or disability status. Zoom is proud to be an equal opportunity workplace and is an affirmative action employer. All your information will be kept confidential according to EEO guidelines.
At Zoom, we care about our employees, their families, and their well-being. As part of our award-winning workplace culture and commitment to delivering happiness, our benefits program offers a variety of perks, benefits, and options to help employees maintain their physical, mental, emotional, and financial health; support work-life balance; and contribute to their community in meaningful ways. To view our benefits, click here.
About Us
Zoomies help people stay connected so they can get more done together. We set out to build the best video product for the enterprise, and today help people communicate better with products like Zoom Contact Center, Zoom Phone, Zoom Events, Zoom Apps, Zoom Rooms, and Zoom Webinars.
We're problem-solvers, working at a fast pace to design solutions with our customers and users in mind. Here, you'll work across teams to deliver impactful projects that are changing the way people communicate and enjoy opportunities to advance your career in a diverse, inclusive environment.
Explore Zoom: