C++ Client Engineer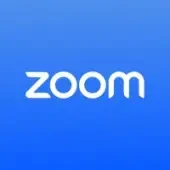 Zoom
Hangzhou, Zhejiang, China
Posted on Friday, September 22, 2023
职位描述:
Zoom正在寻找充满活力和激情的工程师加入Zoom进行客户端开发工作。在这个角色中,您将利用您的本地桌面客户端应用程序编程知识,扩展这些广泛使用的协同软件。
工作职责:
1.使用兼容的标准C++ 及11/14/17扩展,开发和维护Zoom API,这些API实现将运行在Windows,Mac,iOS,Android。
2.与UI即后端工程师合作,开发并维护协同软件。
3.能够使用Instrument等性能工具和其他系统分析工具来衡量应用程序的性能和能耗,并能够改善整个应用程序的性能。
4.与QA、产品和项目经理、产品设计师和DevOps紧密合作,推动工程发布和交付。
5.需要与Technical Support, Customer Success和Customers沟通,以处理产品Issues和Tickets。
基本要求:
1.计算机相关专业本科及以上学历。
2.2年及以上软件开发经验
3.精通c++,熟悉Visual studio 或者Xcode。
4.优秀的计算机基础知识,具备数据结构、算法和软件设计的能力
5.良好的沟通能力。

We believe that the unique contributions of all Zoomies is the driver of our success. To make sure that our products and culture continue to incorporate everyone's perspectives and experience we never discriminate on the basis of race, religion, national origin, gender identity or expression, sexual orientation, age, or marital, veteran, or disability status. Zoom is proud to be an equal opportunity workplace and is an affirmative action employer. All your information will be kept confidential according to EEO guidelines.
At Zoom, we care about our employees, their families, and their well-being. As part of our award-winning workplace culture and commitment to delivering happiness, our benefits program offers a variety of perks, benefits, and options to help employees maintain their physical, mental, emotional, and financial health; support work-life balance; and contribute to their community in meaningful ways. To view our benefits, click here.
About Us
Zoomies help people stay connected so they can get more done together. We set out to build the best video product for the enterprise, and today help people communicate better with products like Zoom Contact Center, Zoom Phone, Zoom Events, Zoom Apps, Zoom Rooms, and Zoom Webinars.
We're problem-solvers, working at a fast pace to design solutions with our customers and users in mind. Here, you'll work across teams to deliver impactful projects that are changing the way people communicate and enjoy opportunities to advance your career in a diverse, inclusive environment.
Explore Zoom: