Site Reliability Engineer, Ireland Workvivo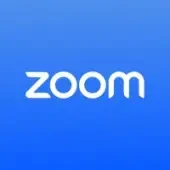 Zoom
Software Engineering
Remote
Posted on Friday, September 22, 2023
About Workvivo
Workvivo is a digital experience platform that brings workplace culture to life and empowers employees to be heard and feel included, no matter where they work. We are committed to our customers, obsessed with improving employees' working lives, and driven by results. From automotive, technology, manufacturing, logistics, finance, and everything in between, we roll out the Workvivo platform to diverse organizations across the globe to enhance their employee experience.
Workvivo is part of Zoom, an all-in-one intelligent collaboration platform that makes connecting easier, more immersive, and more dynamic for businesses and individuals. Zoom technology puts people at the center, enabling meaningful connections, facilitating modern collaboration, and driving human innovation.
We are looking for an enthusiastic, experienced SRE to join the Workvivo Infrastructure team. The Workvivo Infrastructure team is a successful, fast paced engineering team supporting the delivery of high quality features. The ideal candidate enjoys a challenge and will share our passion for delivering great software.
Key Duties and Responsibilities:
Run the production environment by monitoring availability and taking a holistic view of system health

Build software and systems to manage platform infrastructure and applications

Improve reliability, quality, and time-to-market of our suite of software solutions

Measure and optimize system performance, with an eye toward pushing our capabilities forward, getting ahead of customer needs, and innovating for continual improvement

Provide primary operational support and engineering for multiple large-scale distributed software applications

Gather and analyze metrics from operating systems as well as applications to assist in performance tuning and fault finding

Partner with development teams to improve services through rigorous testing and release procedures

Participate in system design consulting, platform management, and capacity planning

Create sustainable systems and services through automation and uplifts

This Role will include some on call support
Desirable Skills and Experience:
3+ years professional SRE experience

Experience with AWS cloud services such as ECS,Cloudformation, Lambda and Elasticbeanstalk

Experience working with hosted web applications/SaaS

Ability to take ownership and responsibility for mission critical tasks

Work collaboratively in a team and participate in infrastructure and process discussions and planning

Ability to program (structured and OOP) using one or more high-level languages, such as Python, PHP, Node.JS,Go and JavaScript

Proactive approach to identifying problems, performance bottlenecks, and areas for improvement
Optional: a degree in Computer Science, Software Engineering or related field.
Compensation & Benefits:
We offer competitive compensation, commensurate with experience. We also offer outstanding benefits to simplify the lives of our employees and show them how much we appreciate their contributions. This is a full-time, salaried position that can be fully remote.
We believe that the unique contributions of all Zoomies is the driver of our success. To make sure that our products and culture continue to incorporate everyone's perspectives and experience we never discriminate on the basis of race, religion, national origin, gender identity or expression, sexual orientation, age, or marital, veteran, or disability status. Zoom is proud to be an equal opportunity workplace and is an affirmative action employer. All your information will be kept confidential according to EEO guidelines.
At Zoom, we care about our employees, their families, and their well-being. As part of our award-winning workplace culture and commitment to delivering happiness, our benefits program offers a variety of perks, benefits, and options to help employees maintain their physical, mental, emotional, and financial health; support work-life balance; and contribute to their community in meaningful ways. To view our benefits, click here.
About Us
Zoomies help people stay connected so they can get more done together. We set out to build the best video product for the enterprise, and today help people communicate better with products like Zoom Contact Center, Zoom Phone, Zoom Events, Zoom Apps, Zoom Rooms, and Zoom Webinars.
We're problem-solvers, working at a fast pace to design solutions with our customers and users in mind. Here, you'll work across teams to deliver impactful projects that are changing the way people communicate and enjoy opportunities to advance your career in a diverse, inclusive environment.
Explore Zoom: