Software Developer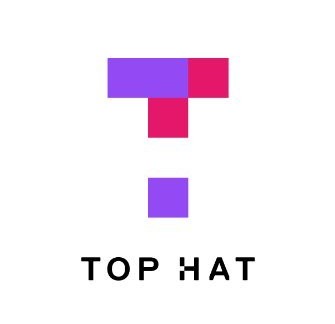 Top Hat
Software Engineering
Canada
Posted on Thursday, September 7, 2023
Where are you right now?
You are doing full stack or front-end development right now. You love what you do but you are seeking more professional and personal satisfaction. You want to join a fast growing company with purpose where you can see the difference your work is making. You are also looking for a mentor to help groom you for leadership roles.
You may not have expertise in our particular programming languages or technologies. That's OK. What's important to Top Hat is solid computer science fundamentals, passion, the ability to learn quickly, and your drive for professional growth.
Top Hat is used and adored by over 750 universities and over 3 million students worldwide.
As we set our sights on increasing adoption of our products to all 4000+ post-secondary institutions in North America, we need to grow our Engineering team. We need Full Stack Developers who can stay ahead of the curve for feature and services development and user experience.
As a key member of our growing development team you will:
Innovate. Work in a dynamic, cross-functional scrum team and contribute ideas to design and planning discussions. Implement new features and core services in the TopHat platform. Provide solutions to exciting new challenges. Automate and optimize existing scripts.
Collaborate. Work closely with our design, product, and architecture teams to help bring beautiful, usable and scalable features to life (Our backend is a REST API built with Django. Our frontend framework is React. Everything runs in a high-availability setup on AWS, with MySQL.)
Improve. Refactor, optimize and improve the Top Hat platform used by over a million students. Improve application performance and reliability.
About you:
The right combination of education and experience. A solid understanding of software development either through a degree in Computer Science, Engineering, or a Technology related field, and experience building software systems.
You have at least a few prior web development internships under your belt.
You have developed\worked on a few personal apps or projects.
You are eager to learn new concepts, and have a passion to get things done.
You understand the difference between smart shortcuts to take and ugly hacks.
Why team members love working at Top Hat :
*A noble mission that creates meaningful, fulfilling work
*A team that cares deeply for customers and for each other
*We're a company of invested owners - every Top Hatter receives stock options
*Professional learning and development for all role levels
*An awesome and welcoming Toronto HQ, and a growing sales hub in Austin, Texas
*Competitive health benefits that start on day one
*A management team focused on performance, growth, engagement and connection
*Our winning strategy and market potential
*Innovative PTO policy with lots of time and space for self-care
*Passionate customers that believe in us—and what we do