Instructional Designer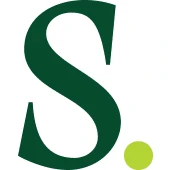 SalesLoft
Design
Poland
Posted on Saturday, November 18, 2023
Job Title: Instructional Designer
Location: Remote - Warsaw, Poland
THE OPPORTUNITY:
Although we're proud of our history, we're just as excited about the future. We want to create a world-class culture and company that attracts, develops, engages and retains elite talent.
At Salesloft, our Customer Education Instructional Designer is critical to our company's success. You will be a key member of our Customer Organization and will contribute to our success by producing effective, engaging and innovative course materials for our most strategic customers.
In addition to working with amazing colleagues who exemplify our 'team over self' core value, you will also have the opportunity to develop along a great career path in Strategic Services.
WHAT WE'RE LOOKING FOR:
We are looking for an enthusiastic and talented individual who has a passion for and experience in the areas of teaching and training. As a Customer Education Instructional Designer, you serve as a beacon of insight and creativity focused on standard delivery of training and contributions to the online University and other educational resources. You will enable our cusotmers on Salesloft using your content and courses.
You work as part of the Customer Education team to develop and deliver high-quality eLearning modules, on-demand training, and in some cases, build materials for live training facilitation. On a day-to-day basis, you will create original course materials, including but not limited to training guides, web-based tutorials, documented procedures, audio and video vignettes, and simulations using various technology tools. You will coordinate and participate in quality control, proofreading, and courseware distribution. You would be responsible for measuring training success and recommending training program changes. A successful candidate will be highly organized, detail-oriented, self-directed, focused, and able to manage multiple projects. The ideal candidate in this position will bring an innovative approach to creating custom content and adapting existing content.
If you're passionate about sales technology, providing a world-class customer experience, and thriving in a fast-paced environment, then becoming a Customer Education Instructional Designer is the career path for you!
THE TEAM:
Our Customer Education team is comprised of seasoned and up-and-coming professionals who are all aligned on one vision and mission:
Vision: Every seller is loved by the buyers they serve (#saleslove)
Mission: Equip companies to maximize revenue by creating a fantastic buying experience
They are also the epitome of our core values: Customers First. Team Over Self. Focus on Results. Bias Towards Action. Glass Half Full.
THE SKILL SET:
Bachelor's degree or equivalent experience
3+ years of instructional design experience
1+ years of Learning Management System experience, both maintaining and building material
Experience with Adobe Captivate (content authoring) is preferred
Experience with Thought Industries (LMS) is preferred
Experience with AI text-to-voice software a plus
Experience with Salesloft is a plus
Knowledge of instructional design principles and methodologies; ADDIE or SAM
Knowledge of adult learning concepts and methodologies
Experience building modules and courses in eLearning software
Experience building instructor-led course materials, including presentations and activity guides
Ability to transfer the meaning from subject matter experts and stakeholders into effective training materials
Ability to adapt complex concepts into simplified training concepts for the 1st time learner
Ability to work across departments to fulfil training requests effectively and efficiently
Exceptional technical aptitude with Mac, Apple and Google Suite technologies
Ability to adapt quickly to changes in technology
Understanding of the SaaS business model and culture is a plus
Ability to build reports and assess learning data
Excellent verbal and written communication skills
Excellent project management skills experience with Monday.com is a plus
Disciplined, flexible, and autonomous work habits; we don't micromanage
Stay up-to-date on emerging trends and technologies related to learning solutions development and instructional design
WITHIN ONE MONTH, YOU'LL:
Attend Salesloft's New Hire Orientation, where you will learn our Salesloft story and understand what makes our "Lofters" unique
Begin 1:1's with your manager, understand your 30-60-90-day plan and delve into your daily responsibilities
Begin to integrate yourself into the Customer organization, establishing credibility and trust with both the managers and other team members
WITHIN THREE MONTHS, YOU'LL:
Achieve Power User badge
Achieve Salesloft Administrator Certification
Create a simple simulation-based workflow on a Salesloft feature
Set your OKRs (Objectives and Key Results) with your manager and develop an action plan to achieve them
WITHIN SIX MONTHS, YOU'LL:
Become a Salesloft knowledgeable on the Salesloft product
Take a proactive approach in improving existing training programs and uncovering new opportunities
Design, develop and publish one eLearning module to supplement existing courses
WITHIN TWELVE MONTHS, YOU'LL:
Design, develop and publish one complete, longform eLearning course
Be recognized as an invaluable part of Salesloft
WHY YOU'LL LOVE SALESLOFT:
At Salesloft, we're not just a company, we're a community built on shared values.
We put our customers first, prioritize our team over ourselves, focus on results, have a bias toward taking action, and choose to see the glass as half full. These values have been at the heart of our growth in becoming the #1 leader in sales engagement software, and we're still just getting started.
Salesloft helps sales teams drive more revenue with the only complete Sales Engagement platform available in the market. Salesloft is the one place for sellers and managers to go to execute all their digital selling tasks, communicate with buyers, understand what to do next, forecast with accuracy, and get the coaching and insights they need to win more deals. Thousands of the world's most successful sales teams, like those at Google, 3M, IBM, Shopify, Square, and Cisco, drive more revenue with Salesloft.
Since our founding in 2011, we have grown into a global, award-winning organization with Lofters based all over the world. As a testament to our organizational health, we have been named by Forbes as one of America's Best Startup Employers in 2021, Atlanta Business Chronicle's 2022 Healthiest Employers, three times by Deloitte as a 'Fastest-Growing Technology Company in North America,' and have been recognized as a top workplace by Fortune, Glassdoor, Atlanta Journal-Constitution, and Inc Magazine.
In addition to our stand-out organizational health, G2 recently ranked us #1 in Enterprise Sales Engagement and we were named a leader in the 2022 Forrester Wave for Sales Engagement. We received the highest possible score in 26 out of 30 criteria, more than any other vendor evaluated in our category.
We're redefining an age-old industry. This is challenging work – but our team of driven innovators makes the journey thrilling. We're fast-paced, cutting-edge, and collaborative. We pursue excellence in everything we do and have a lot of fun along the way. Come join us!
Check us out on Glassdoor and see what people LOVE about working for Salesloft!
IS THIS ROLE NOT AN EXACT FIT? Keep an eye on our Careers Page for other positions!
WHY SHOULD YOU WORK AT SALESLOFT:
You will become part of an amazing culture with a supportive CEO and smart teammates who actually care
You will work with an amazing team you can learn from and teach
You will experience joining a high-growth/high-traction organization
You will hear "Yes, let's do that!" and then have the opportunity to successfully execute on your ideas
You will build community with Lofters of many cultures and backgrounds through ERGs and DEI initiatives
We have a vibrant, open office that utilizes modern technology
You will grow more here than you would anywhere else, that is a promise
Salesloft embraces diversity and invites applications from people of all walks of life. We are proud to be an Equal Opportunity Employer and provide equal employment opportunities to all employees and applicants without regard to race, color, religion, sex, age, national origin, disability, veteran status, pregnancy, sexual orientation, or any other characteristic protected by law.
#LI-Remote