Senior Data Engineer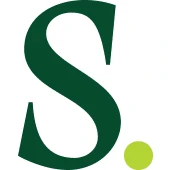 SalesLoft
Data Science
Atlanta, GA, USA
Posted on Wednesday, November 15, 2023
Salesloft, Inc. has a job opening for the position of Senior Data Engineer based out of its location in Atlanta, GA.

Job Duties: Liaise between the Data Science and Product Delivery teams to architect and deliver end-to-end data
pipelines. Develop data flows, services, and applications in various system areas including machine learning, natural
language processing, data analytics and third party data integrations. Participate in design sessions for data services
and applications. Collaborate with data scientists and machine learning engineers to train and deploy models in a
production environment. Performs heads down development, test code, review peer code, and ship it to production.
Maintain and debug services and applications in a production environment. Work closely with our Product
Management and our Customer Success teams. May work remotely from any location within the United States.
Requirements: Master's degree in data analytics, computer science, or related technical field; plus 2 years of
experience in the job offered, as a Data Engineer, or in a related position involving hands-on software experience in
a high volume distributed systems environment. Requires demonstrated experience in: Working with teams of 4+
data engineers; 2 years' experience developing applications with Python; 2 years developing data pipelines
leveraging Apache Spark; 2 years developing ETL pipelines in a large data environment; Coding and design with
exposure to micro-service-architecture (MSA); Object-oriented methodologies, UML design techniques, event
driven architectures, and other design patterns; Agile methodologies such as Scrum and Kanban, or comparable;
Ability to troubleshoot, performance tune, solve problems and write unit tests; Ability to communicate effectively
(both oral and written) with experience producing technical and design documentation; SQL and experience
working with relational databases; Analysis and working with unstructured datasets; and Machine learning or
artificial intelligence or data sciences frameworks.
It is Salesloft's intent to pay all Lofters competitive wages and salaries that are motivational, fair and equitable. The goal of Salesloft's compensation program is to be transparent, attract potential employees, meet the needs of all current employees, and encourage employees to stay with our organization.
Actual compensation packages are based on several factors that are unique to each candidate, including but not limited to skill set, depth of experience, certifications, and specific work location.
The salary offered for this job opportunity is $145,000. Transparency Disclosure for Informational Purposes: the overall base salary range for this position at Salesloft in the United States is $99,000 to $170,000.
The total compensation package for this position may also include performance bonus, stock, benefits and/or other applicable incentive compensation plans.
Salesloft embraces diversity and invites applications from people of all walks of life. We are proud to be an Equal Opportunity Employer and provide equal employment opportunities to all employees and applicants without regard to race, color, religion, sex, age, national origin, disability, veteran status, pregnancy, sexual orientation, or any other characteristic protected by law.