Manager, Software Engineering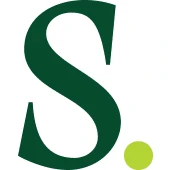 SalesLoft
Software Engineering
Atlanta, GA, USA
Posted on Thursday, November 9, 2023
Job Title: Manager, Software Engineering
Location: Remote - US

THE OPPORTUNITY:
Although we're proud of our history, we're just as excited about the future. We want to create a world-class culture and company that attracts, develops, engages and retains elite talent.
At Salesloft, our Engineering Managers are pivotal to our company's success. As an Engineering Manager, you will be a key member of our fast-growing and high-performing Engineering team working on new technologies in an environment that supports your technical and professional growth.
In addition to working with amazing colleagues who exemplify our 'team over self' core value, you will also have the opportunity to manage teams that create impactful and revolutionary software that is changing the way sellers sell. You will have an opportunity to make a difference.
WHAT WE'RE LOOKING FOR:
We are seeking managers who exemplify our cultural core values: put customers first, team over self, glass half full, focus on results, and bias towards action, and will lead teams of engineers in our long term goals of delivering the best product to customers in the market. We believe in servant leadership. We empower team members to do their best while holding them to a higher standard of growth, accomplishment, and results.
As a manager, you will have three to eight individual contributors as direct reports. You will be responsible for conducting weekly or at least twice a month one on one meetings with your direct reports, where you provide feedback, mentor/coach them, and help them grow in their careers and competencies. You will conduct quarterly reviews with your direct reports and provide feedback to the other managers about any of their direct reports that you have worked with. As your team members grow, you will be the one to guide them through the promotion process and for those who are struggling, create a performance improvement plan. You will be a key part of the recruiting, hiring and onboarding process and will provide input for merit increases.
In addition to your people management responsibilities, you will be asked to assist with customer escalations. We have a strong customer first focus so we have aggressive internal service level agreements to respond to customers quickly. We expect managers to help drive the urgency of customer issues and for severe issues, we look to managers to support the response team.
As a member of the management team, you will be asked to support one or more department initiatives. We are always looking for ways to improve ourselves as a management team and our department as a whole. It is important that we create a supportive and collaborative environment where relationships matter more than "being right".
You may also be asked to lead one or more of our development teams. As part of that responsibility you are expected to drive a strong sense of accountability and ownership within the team as we grow and face new challenges. We look to you to execute on delivering value to customers by managing expectations, committing to timelines, and adjusting priorities in a cross-functional collaborative environment.
THE TEAM:
Our Salesloft's Engineering team is comprised of seasoned and up-and-coming Software Engineers, QA Engineers, and Architects who are all aligned on one vision and mission:
Vision: Every seller is loved by the buyers they serve (#saleslove)
Mission: Equip companies to maximize revenue by creating a fantastic buying experience
The Engineering team consists of Full Stack engineers, QA Engineers, and Architects who work in all areas of the product, with the opportunity to develop in-depth expertise in an area of the platform. They are also the epitome of our core values - Customers First. Team Over Self. Focus on Results. Bias Towards Action. Glass Half Full.
THE SKILL SET:
5+ years in the software field
2+ years of people management experience
3+ years of experience as a Software Engineer
WITHIN ONE MONTH, YOU'LL:
Attend Salesloft's New Hire Orientation, where you will learn our Salesloft story and understand what makes our "Lofters" unique
Attend an Engineering Department orientation
Begin 1:1's with your manager, understand your 30-60-90 plan,
WITHIN THREE MONTHS, YOU'LL:
Review your 30-60-90 day plan
Begin 1:1's with your team members
Set your OKRs (Objectives and Key Results) with your manager and develop an action plan to achieve them
WITHIN SIX MONTHS, YOU'LL:
Take on the responsibility of at least one delivery team
Continue to focus on your OKRs
IS THIS ROLE NOT AN EXACT FIT? Keep an eye on our Careers Page for other positions!
WHY SHOULD YOU WORK AT SALESLOFT:
You will become part of an amazing culture with a supportive CEO and smart teammates who actually care
You will work with an amazing team you can learn from and teach
You will experience joining a high-growth/high-traction organization
You will hear "Yes, let's do that!" and then have the opportunity to successfully execute on your ideas
You will build community with Lofters of various cultures and backgrounds through ERGs and DEI initiatives
We have a vibrant, open office that utilizes modern technology
You will grow more here than you would anywhere else, that is a promise
Salesloft is proud to be an Equal Opportunity Employer and provides equal employment opportunities to all employees and applicants without regard to race, color, religion, sex, age, national origin, disability, veteran status, pregnancy, sexual orientation, or any other characteristic protected by law.
It is Salesloft's intent to pay all Lofters competitive wages and salaries that are motivational, fair and equitable. The goal of Salesloft's compensation program is to be transparent, attract potential employees, meet the needs of all current employees and encourage employees to stay with our organization.
Actual compensation packages are based on several factors that are unique to each candidate, including but not limited to skill set, depth of experience, certifications, and specific work location.

The total compensation package for this position may also include performance bonus, stock, benefits and/or other applicable incentive compensation plans.

Salesloft embraces diversity and invites applications from people of all walks of life. We are proud to be an Equal Opportunity Employer and provide equal employment opportunities to all employees and applicants without regard to race, color, religion, sex, age, national origin, disability, veteran status, pregnancy, sexual orientation, or any other characteristic protected by law.

Base Pay Range