Director, Data Analytics & Engineering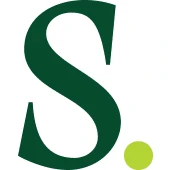 SalesLoft
Data Science
Atlanta, GA, USA
Posted on Wednesday, November 1, 2023
Job Title: Director, Data & Analytics
Location: Atlanta, GA
THE OPPORTUNITY:
Although we're proud of our history, we're even more excited about the future. We want to create a world-class culture and company that attracts, develops, engages and retains elite talent.
At Salesloft, our Director, Data & Analytics will be pivotal to our company's success. You will lead our fast-growing and high-performing Data & Analytics function. You will connect the team to strategic business initiatives and achieve positive business outcomes by building capabilities that enable the business to find, understand, and action on our data.


On a day-to-day basis, you will be responsible for leading the Data & Analytics organization. Specifically, you will:
Define and steward the mission, vision, and core values for the Data & Analytics organization at Salesloft
Determine required strategic initiatives by analyzing relevant data and gathering proactive stakeholder feedback
Facilitate employee engagement at a level that achieves employee satisfaction while also ensuring business needs are met
Build a scalable culture of continuous improvement, rigorous execution, employee engagement, and internal customer service within the Data & Analytics organization
Be seen as a thought-leader and industry expert, staying up-to-date on industry trends and customer needs around data engineering and analysis.
Build foundational relationships with senior leaders across the company to foster a healthy and collaborative dynamic between Data & Analytics and the business
Establish meaningful metrics and measure the performance of the Data & Analytics organization and provide relevant updates to the business
Develop, prioritize, evangelize, and execute the long-term Data & Analytics roadmap
Create and execute the data strategy for Salesloft as a whole, working with key stakeholders and executives to generate alignment and agreed-upon processes
Facilitate accurate financial planning and resource allocation for Data & Analytics initiatives and company growth
Maintain the Data & Analytics budget and ensure Data & Analytics spending is commensurate with 1) the benefit of the expenditure to the business, and 2) the financial plan as maintained by FP&A
In addition to working with amazing colleagues who exemplify our 'team over self' core value, you will also have the opportunity to build and lead the Data & Analytics team while also establishing and driving Salesloft's overall data strategy. You will have an opportunity to make a difference.
WHAT WE'RE LOOKING FOR:
We are seeking a bias-towards-action, results-oriented, motivated and experienced data analysis or data engineering leader that will play a pivotal role in setting the overall vision and direction of our data analysis strategy while leading the Data & Analytics team.
If you're looking for an opportunity to learn more, do more, and become more, then becoming the Director, Data & Analytics is the career path for you!
THE TEAM:
Salesloft's Data & Analytics team is comprised of seasoned and up-and-coming Data Analysts and Data Engineers who are all aligned on one vision and mission:
Vision: Every seller is loved by the buyers they serve (#saleslove)
Mission: Equip companies to maximize revenue by creating a fantastic buying experience
The Data & Analytics team collaborate closely with various business units, such as Product, Revenue, Finance, and Marketing, to address data-related queries and challenges.
They are also the epitome of our core values: Put Customers First. Team Over Self. Focus on Results. Bias Towards Action. Glass Half Full.
THE SKILL SET:
8+ years of proven experience in data analysis or data engineering roles with at least 2 years leading multi-disciplinary data teams
Proven track record as a data leader in a high-growth technology company, preferably with B2B SaaS experience
Strong grasp of agile methodologies
Strong ability to partner with senior leaders across the business and be a voice for analytics within the organization
Experience creating the data stack budget and measuring performance against forecast
Ability to distill a large number of competing priorities into short-term and long-term roadmaps to serve the most urgent and important business needs
Ability to lead personnel both from a technical and career growth perspective
Experience communicating the vision for internal engineering to executive leaders, stakeholders, and team members in a tailored fashion
Experience establishing engineering teams as both service-oriented and strategic partners for all areas of the business
Experience with BI tools (Looker, Tableau, etc) and data analysis languages (SQL, Python, etc)
Experience with modern data pipeline and transfromation tooling (Fivetran, Meltano, DBT, etc)
Experience with cloud Data Warehouse platforms (Redshift, BigQuery, Snowflake)
Strategic mindset with the ability to translate stakeholder need into actionable data strategies
Excellent written and verbal communication skills, with the ability to convey technical concepts to non-technical stakeholders
WITHIN ONE MONTH, YOU'LL:
Attend Salesloft's New Hire Orientation, where you will learn our Salesloft story and understand what makes our "Lofters" unique
Begin 1:1's with your manager, understand your 30-60-90 plan
Begin 1:1's with your team members and get to understand their strengths, weaknesses, and development goals
Understand your, and your team's, OKRs and start driving towards accomplishing those objectives
Understand existing operational metrics used to measure team and data infratructure success
Meet key stakeholders in Product, Revenue, Customer Success, Finance, and Marketing
WITHIN THREE MONTHS, YOU'LL:
Acquire knowledge of our existing data & analytics tech stack and models
Take over leadership of team operational meetings including planning, design, and prioritization meetings
Work with your functional stakeholders to identify and prioritize initiatives
Work with team members to move initiatives forward through analysis and build phases
Partner with the rest of the Technology leadership team setting objectives for the entire organization
WITHIN SIX MONTHS, YOU'LL:
You will have delivered multiple new analytics initiatives for the business
Become an expert in our existing data & analytics tech stack and models including identification of gaps that need to be addressed
Refine technical roadmap to evolve our tech stack and shepherd multiple initiatives to completion
Own prioritization of the Data & Analytics backlog leveraging input from stakeholders to help prioritize
Manage the operation of the analytics infrastructure with budget accountability
Use a metrics-based approach to measuring the execution of the team and continually evolving team practices to improve execution


WHY YOU'LL LOVE SALESLOFT:
At Salesloft, we're not just a company, we're a community built on shared values.
We put our customers first, prioritize our team over ourselves, focus on results, have a bias toward taking action, and choose to see the glass as half full. These values have been at the heart of our growth in becoming the #1 leader in sales engagement software, and we're still just getting started.
Salesloft helps sales teams drive more revenue with the only complete Sales Engagement platform available in the market. Salesloft is the one place for sellers and managers to go to execute all their digital selling tasks, communicate with buyers, understand what to do next, forecast with accuracy, and get the coaching and insights they need to win more deals. Thousands of the world's most successful sales teams, like those at Google, 3M, IBM, Shopify, Square, and Cisco, drive more revenue with Salesloft.
Since our founding in 2011, we have grown into a global, award-winning organization with Lofters based all over the world. As a testament to our organizational health, we have been named by Forbes as one of America's Best Startup Employers in 2021, Atlanta Business Chronicle's 2022 Healthiest Employers, three times by Deloitte as a 'Fastest-Growing Technology Company in North America,' and have been recognized as a top workplace by Fortune, Glassdoor, Atlanta Journal-Constitution, and Inc Magazine.
In addition to our stand-out organizational health, G2 recently ranked us #1 in Enterprise Sales Engagement and we were named a leader in the 2022 Forrester Wave for Sales Engagement. We received the highest possible score in 26 out of 30 criteria, more than any other vendor evaluated in our category.
We're redefining an age-old industry. This is challenging work – but our team of driven innovators makes the journey thrilling. We're fast-paced, cutting-edge, and collaborative. We pursue excellence in everything we do and have a lot of fun along the way. Come join us!
Check us out on Glassdoor and see what people LOVE about working for Salesloft!


IS THIS ROLE NOT AN EXACT FIT? Keep an eye on our Careers Page for other positions!


WHY SHOULD YOU WORK AT SALESLOFT:
You will become part of an amazing culture with a supportive CEO and smart teammates who actually care
You will work with an amazing team you can learn from and teach
You will experience joining a high-growth/high-trajectory organization
You will hear "Yes, let's do that!" and then have the opportunity to successfully execute on your ideas
You will build community with Lofters of many cultures and backgrounds through ERGs and DEI initiatives
We have a vibrant, open office that utilizes modern technology
You will grow more here than you would anywhere else, that is a promise
Salesloft embraces diversity and invites applications from people of all walks of life. We are proud to be an Equal Opportunity Employer and provide equal employment opportunities to all employees and applicants without regard to race, color, religion, sex, age, national origin, disability, veteran status, pregnancy, sexual orientation, or any other characteristic protected by law.
It is Salesloft's intent to pay all Lofters competitive wages and salaries that are motivational, fair and equitable. The goal of Salesloft's compensation program is to be transparent, attract potential employees, meet the needs of all current employees and encourage employees to stay with our organization.
Actual compensation packages are based on several factors that are unique to each candidate, including but not limited to skill set, depth of experience, certifications, and specific work location.

The total compensation package for this position may also include performance bonus, stock, benefits and/or other applicable incentive compensation plans.

Salesloft embraces diversity and invites applications from people of all walks of life. We are proud to be an Equal Opportunity Employer and provide equal employment opportunities to all employees and applicants without regard to race, color, religion, sex, age, national origin, disability, veteran status, pregnancy, sexual orientation, or any other characteristic protected by law.

Base Pay Range