VP of Global Demand Generation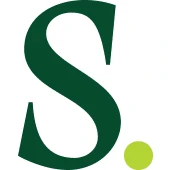 SalesLoft
Sales & Business Development, Operations
United States
Posted on Saturday, October 28, 2023
Job Title: Vice President, Demand Generation
Location: United States
THE OPPORTUNITY:
Although we're proud of our history, we're even more excited about the future. We want to create a world-class culture and company that attracts, develops, engages, and retains elite talent.
At Salesloft, our Vice President, Demand Generation is pivotal to our company's success. This is a critical and high visibility role for the business that offers a career defining opportunity to transform demand generation at one of the fastest growing SaaS companies. Reporting to the CMO the right leader will be responsible for developing a modern and best in class global demand generation strategy and accelerating revenue growth for both new and existing customers.
On a day-to-day basis, you will be responsible for leading our Global Events, Field Marketing, Integrated Campaigns, ABM and Paid Acquisition motions. Specifically you will:
You'll lead global marketing programs and be accountable for pipeline generation for the business
Create a best in class global field marketing organization
Uplevel Enterprise marketing including developing new skills around ABM and executive programs
Continue to maximize a results oriented commercial motion
Develop the Global Demand Generation strategy that is closely aligned with sales and business needs
Manage priorities, develop effective processes, and partner with leaders across all levels to drive cross-functional event initiatives.
Manage and recruit a team of experienced demand generation professionals responsible for our portfolio of programs across all channels
Partner closely with sales to ensure alignment on strategy, resources, messaging, and KPIs.
Develop and track comprehensive metrics (Responses-Leads-Opportunities-Pipeline) and advise on the effectiveness and future direction of our lead generation marketing campaigns and spending
Provide coaching and development opportunities to team members on effective demand gen tactics and approaches
WHAT WE'RE LOOKING FOR:
The ideal candidate has a proven track record of running high performing and innovative teams with a penchant for execution. They will be experts in targeting, acquiring, and nurturing prospects through the funnel and converting that into pipeline and closed business. The VP of Global Demand will build out new capabilities around customer marketing specifically for adoption and upgrades as well as scale Enterprise marketing. The potential to make an impact on the business is limitless.
THE TEAM:
The demand generation team consists of results oriented B2B marketing professionals with a strong mentality and desire to win in our market. They understand our ideal customer profile, how to attract key buyers to events, create content and other campaign touchpoints. The demand generation team members share a few common traits: they are smart, analytical, creative problem solvers, self-motivated, and passionate about growing the Salesloft business. They are also the epitome of our core values - Customers First. Team Over Self. Focus on Results. Bias Towards Action. Glass Half Full.
THE SKILL SET:
10+ years of experience in Demand generation/Revenue/Enterprise marketing roles
7+ years of experience directly managing and growing a marketing team.
Expertise in executive programs, leading integrated campaigns and driving demand globally
Clear communicator who gives confidence at the executive and team level
Ability to tie marketing investment & performance to sales pipeline results.
A team player that strives to win, who builds cross-functional relationships and puts 'we' in front of 'me' and who is committed to building a high performing and engaged Marketing team that works across the key Marketing functions
Promote a culture of high performance and continuous improvement that values learning and a commitment to quality
Sets vision and direction through resource allocation decisions for a significant organization or business unit.
Develops and implements strategic plans and objectives for the organization in alignment with corporate strategy; oversees direction and approves tactical administrative or operational policies and resource allocation decisions to ensure achievement of objectives.
Regularly interacts with executives and/or major customers. Interactions frequently involve highly visible activities such as speaking to or negotiating with customers and influencing other executives.
Strong understanding of segmentation and the programs that work best for each
Strong operational rhythm - clearly and frequently communicates priorities and results
Willingness to travel
WHY YOU'LL LOVE SALESLOFT:
At Salesloft, we're not just a company, we're a community built on shared values.
We put our customers first, prioritize our team over ourselves, focus on results, have a bias toward taking action, and choose to see the glass as half full. These values have been at the heart of our growth in becoming the #1 leader in sales engagement software, and we're still just getting started.
Salesloft helps sales teams drive more revenue with the only complete Sales Engagement platform available in the market. Salesloft is the one place for sellers and managers to go to execute all their digital selling tasks, communicate with buyers, understand what to do next, forecast with accuracy, and get the coaching and insights they need to win more deals. Thousands of the world's most successful sales teams, like those at Google, 3M, IBM, Shopify, Square, and Cisco, drive more revenue with Salesloft.
Since our founding in 2011, we have grown into a global, award-winning organization with Lofters based all over the world. As a testament to our organizational health, we have been named by Forbes as one of America's Best Startup Employers in 2021, Atlanta Business Chronicle's 2022 Healthiest Employers, three times by Deloitte as a 'Fastest-Growing Technology Company in North America,' and have been recognized as a top workplace by Fortune, Glassdoor, Atlanta Journal-Constitution, and Inc Magazine.
In addition to our stand-out organizational health, G2 recently ranked us #1 in Enterprise Sales Engagement and we were named a leader in the 2022 Forrester Wave for Sales Engagement. We received the highest possible score in 26 out of 30 criteria, more than any other vendor evaluated in our category.
We're redefining an age-old industry. This is challenging work – but our team of driven innovators makes the journey thrilling. We're fast-paced, cutting-edge, and collaborative. We pursue excellence in everything we do and have a lot of fun along the way. Come join us!
Check us out on Glassdoor and see what people LOVE about working for Salesloft!
IS THIS ROLE NOT AN EXACT FIT? Keep an eye on our Careers Page for other positions!
WHY SHOULD YOU WORK AT SALESLOFT:
You will become part of an amazing culture with a supportive CEO and smart teammates who actually care
You will work with an amazing team you can learn from and teach
You will experience joining a high-growth/high-trajectory organization
You will hear "Yes, let's do that!" and then have the opportunity to successfully execute on your ideas
You will build community with Lofters of many cultures and backgrounds through ERGs and DEI initiatives
We have a vibrant, open office that utilizes modern technology
You will grow more here than you would anywhere else, that is a promise
It is Salesloft's intent to pay all Lofters competitive wages and salaries that are motivational, fair and equitable. The goal of Salesloft's compensation program is to be transparent, attract potential employees, meet the needs of all current employees and encourage employees to stay with our organization.
Actual compensation packages are based on several factors that are unique to each candidate, including but not limited to skill set, depth of experience, certifications, and specific work location.

The total compensation package for this position may also include performance bonus, stock, benefits and/or other applicable incentive compensation plans.

Salesloft embraces diversity and invites applications from people of all walks of life. We are proud to be an Equal Opportunity Employer and provide equal employment opportunities to all employees and applicants without regard to race, color, religion, sex, age, national origin, disability, veteran status, pregnancy, sexual orientation, or any other characteristic protected by law.

Base Pay Range