Revenue Accountant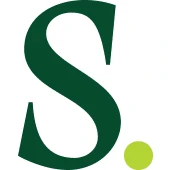 SalesLoft
Accounting & Finance
Atlanta, GA, USA
Posted on Saturday, October 28, 2023
Job Title: Revenue Accountant
Location: Atlanta, GA
THE OPPORTUNITY:
Although we're proud of our history, we're just as excited about the future. We want to create a world-class culture and company that attracts, develops, engages, and retains the nation's elite talent.
At Salesloft, our Revenue Accountant ("RA") is pivotal to our company's success. The "RA" will be a key contributing member of the Accounting and Finance Department. This role will be an integral part of the organization's order-to-cash and customer analytics process. The "RA" will contribute to the organization's financial processes and play a critical role in customer account reconciliations, activities, and key performance indicators.
In addition to working with amazing colleagues who exemplify our 'team over self' core value, you will also have the opportunity to build a financial presence for the enterprise customer segment. You will have an opportunity to make a difference.
WHAT WE'RE LOOKING FOR:
We are seeking a results-oriented, motivated, self-driven individual that has a proven track record of successful collections, preferably in a high-growth, software-as-a-service environment.
On a day-to-day basis, you will be responsible for partnering with various departments to ensure exceptional customer service our customers. In addition to supporting all of the revenue accounting needs, this role will be executing a risk-based collections strategy to ensure sufficient cash flow for the organization. The individual in this role will lead and maintain ownership for managing the accounts receivable, the deal structure, tender type, payment terms, deal economics, upgrades, renewals, and any cancellations as part of the growing customer base. As a strategic contributor to our public-readiness journey, this individual must be comfortable working for a fast-paced goal-oriented accounting and finance department.
If you're passionate about sales technology, providing a world-class customer experience, and thriving in a fast-paced, hyper-growth startup environment, then becoming the Company's Revenue Accountant is the career path for you!
THE TEAM:
Our Salesloft's Accounting & Finance team is comprised of seasoned and up-and-coming accounting and finance professionals who are all aligned on one mission: to redefine the Sales Engagement space and activate the authentic seller in all of us.
The Accounting & Finance team consists of results-oriented SaaS accounting and finance professionals that are committed to supporting and adding value to the business mission of redefining the Sales Engagement space and activating the authentic seller in all of us. They are also the epitome of our core values - Customers First. Team Over Self. Focus on Results. Bias Towards Action. Glass Half Full.
THE SKILL SET:
Proven experience with revenue accounting and billing core functions in a high-growth, fast-paced environment.
2+ years of progressive revenue accounting experience
Experience in full-cycle order to cash process for software and subscription-based revenue company
Proven knowledge of deal finance structure and accompanying revenue accounting
Working experience with NetSuite, Salesforce, Salesforce CPQ/MDQ, and Zone Billing order management is a plus
Highly detail-oriented and organized in work and able to meet assigned deadlines
Ability to act and operate independently
Strong analytical skills with high proficiency in Excel and exposure to FP&A
Ability to work cooperatively and collaboratively with all levels of employees, and management to maximize performance, creativity, problem-solving, and results
Excellent interpersonal, written and oral communication, and facilitation skills which will enable him/her to interact with a range of personalities and styles and be able to establish effective relationships with all levels of the organization.
Demonstrated ability to multi-task and balance numerous priorities in a fast-paced operational environment.
Experienced process and control builder to maximize efficiency and accuracy to become a public ready company.
Takes ownership; ability to set a strategy and motivate others to achieve necessary deliverables
Certified Public Accountant (CPA) preferred
Unquestionable integrity and personal ethics
Bachelor's degree
WITHIN ONE MONTH, YOU'LL:
Understand the Salesforce and NetSuite platforms and the linkage to the financial statements, inclusive of GAAP revenue metrics
Set your OKRs (Objectives and Key Results) with your manager and develop an action plan to achieve them
Meet key partners in Account Management, Sales, Customer Success, Executives etc. – they will be key relationships for you throughout your order-to-cash cycle.
Provide customer service regarding all relevant financial information for to internal customers – including business operations, sales operations, and the general accounting leadership
Become familiar with the Revenue Accounting Software architecture and workflow to process orders and send out invoices
WITHIN THREE MONTHS, YOU'LL:
Design and develop a forward-looking framework for best practices in the revenue accounting comparing to the recurring revenue metrics of the organization
Establish a baseline evaluation of key performance indicators used to measure the financial health of the revenue portion of the P&L
Proactively use NetSuite to develop projections of cash, revenue, billings, and deferred revenue accounts in a fast-paced goal-oriented accounting and finance department for all things billing, order form, purchase order, and renewals
Prepare and present reports on monthly GAAP revenue metrics, recurring revenue analytics, deferred revenue balance sheet accounts, and all activities and monthly forecasts & projections
Perform global AR journals, accounts reconciliation and fluxes.
Partner with revenue operations, accounts receivable, FP&A, and general accounting team with month-end close, and responding to external auditor's request, as required.
Assist with revenue process automation and ensure compliance with the revenue recognition standard (ASC 606)
WITHIN SIX MONTHS, YOU'LL:
Optimize an operating framework whereby recurring revenue and GAAP revenue can be analyzed and reported on driver comments in a repeatable manner
Measure and report customer activities progress relative to the company's financial forecast and budget
Implement required initiatives and change-of-course actions to ensure order to cash flow given organizational growth
Have an 'eye for scale' by defining the necessary enhancements needed to better scale for public readiness, deal finance framework, and revenue recognition principles
Continue to focus on your OKRs relative to departmental and company OKRs
Assist in the calculation and/or review of revenue to be recognized on significant revenue arrangements. Record revenue entries related to non-standard revenue transactions.
Support ad hoc projects and internal initiative to improve the order to cash cycle
WITHIN TWELVE MONTHS, YOU'LL:
Be considered a key performer and display the ability to make those around you better and more productive at their job.
Develop for scale taking action on necessary enhancements identified within the first six months
Leads annual study and analysis to establish estimated stand-alone selling prices for software licenses and professional services.
WHY YOU'LL LOVE SALESLOFT:
At Salesloft, we're not just a company, we're a community built on shared values.
We put our customers first, prioritize our team over ourselves, focus on results, have a bias toward taking action, and choose to see the glass as half full. These values have been at the heart of our growth in becoming the #1 leader in sales engagement software, and we're still just getting started.
Salesloft helps sales teams drive more revenue with the only complete Sales Engagement platform available in the market. Salesloft is the one place for sellers and managers to go to execute all their digital selling tasks, communicate with buyers, understand what to do next, forecast with accuracy, and get the coaching and insights they need to win more deals. Thousands of the world's most successful sales teams, like those at Google, 3M, IBM, Shopify, Square, and Cisco, drive more revenue with Salesloft.
Since our founding in 2011, we have grown into a global, award-winning organization with Lofters based all over the world. As a testament to our organizational health, we have been named by Forbes as one of America's Best Startup Employers in 2021, Atlanta Business Chronicle's 2022 Healthiest Employers, three times by Deloitte as a 'Fastest-Growing Technology Company in North America,' and have been recognized as a top workplace by Fortune, Glassdoor, Atlanta Journal-Constitution, and Inc Magazine.
In addition to our stand-out organizational health, G2 recently ranked us #1 in Enterprise Sales Engagement and we were named a leader in the 2022 Forrester Wave for Sales Engagement. We received the highest possible score in 26 out of 30 criteria, more than any other vendor evaluated in our category.
We're redefining an age-old industry. This is challenging work – but our team of driven innovators makes the journey thrilling. We're fast-paced, cutting-edge, and collaborative. We pursue excellence in everything we do and have a lot of fun along the way. Come join us!
Check us out on Glassdoor and see what people LOVE about working for Salesloft!
IS THIS ROLE NOT AN EXACT FIT? Keep an eye on our Careers Page for other positions!
WHY SHOULD YOU WORK AT SALESLOFT:
You will become part of an amazing culture with a supportive CEO and smart teammates who actually care
You will work with an amazing team you can learn from and teach
You will experience joining a high-growth/high-trajectory organization
You will hear "Yes, let's do that!" and then have the opportunity to successfully execute on your ideas
You will build community with Lofters of many cultures and backgrounds through ERGs and DEI initiatives
We have a vibrant, open office that utilizes modern technology
You will grow more here than you would anywhere else, that is a promise
Salesloft embraces diversity and invites applications from people of all walks of life. We are proud to be an Equal Opportunity Employer and provide equal employment opportunities to all employees and applicants without regard to race, color, religion, sex, age, national origin, disability, veteran status, pregnancy, sexual orientation, or any other characteristic protected by law.
It is Salesloft's intent to pay all Lofters competitive wages and salaries that are motivational, fair and equitable. The goal of Salesloft's compensation program is to be transparent, attract potential employees, meet the needs of all current employees and encourage employees to stay with our organization.
Actual compensation packages are based on several factors that are unique to each candidate, including but not limited to skill set, depth of experience, certifications, and specific work location.

The total compensation package for this position may also include performance bonus, stock, benefits and/or other applicable incentive compensation plans.

Salesloft embraces diversity and invites applications from people of all walks of life. We are proud to be an Equal Opportunity Employer and provide equal employment opportunities to all employees and applicants without regard to race, color, religion, sex, age, national origin, disability, veteran status, pregnancy, sexual orientation, or any other characteristic protected by law.

Base Pay Range