Renewals Manager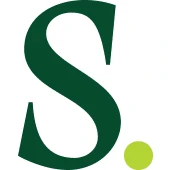 SalesLoft
Atlanta, GA, USA
Posted on Friday, October 27, 2023
Title: Renewals Manager
THE OPPORTUNITY:
Although we're proud of our history, we're just as excited about the future. We want to create a world-class culture and company that attracts, develops, engages and retains elite talent.
At Salesloft, our Renewal Managers are pivotal to our company's success. You will be a key member of our fast-growing and high-performing renewals team focused on working with our largest SMB customers to understand their needs, uncover potential risks, and partner with them to ensure their continued success with Salesloft. We believe that the most successful Renewals Managers are passionate about the customers they serve and have a supportive team behind them.
In addition to working with amazing colleagues who exemplify our 'team over self' core value, you will also have the opportunity to partner with customers to align their sales engagement goals to Salesloft's revolutionary software that is changing the way sellers sell. You will have an opportunity to make a difference.
WHAT WE'RE LOOKING FOR:
We are seeking a results-oriented, motivated and strategic retention expert focused on retaining and growing our existing customer base. Specifically, you will play a pivotal role in helping us build our key-accounts renewals approach, creating and executing retention strategies while crushing your quarterly targets.
On a day-to-day basis, you will be responsible for partnering with Customer Success Managers to educate our customers about the power of Salesloft, assess customer health, and renew customer partnership agreements. You must be able to accurately forecast revenue risk in your book of business while crafting creative and compelling commercial agreement options. Thriving in this role requires keeping up with industry trends, the competitive landscape, and our customers' needs.
If you're passionate about innovation, growth, and serving customers and thrive in a fast-paced, developmental environment, then becoming a Renewal Manager is the career path for you!
THE TEAM:
Our Renewals team is a critical part of Salesloft's Customer Success department who are all aligned on one vision and mission:
Vision:

Every seller is loved by the buyers they serve (#saleslove)

Mission:

Equip companies to maximize revenue by creating a fantastic buying experience
As an integral part of the Success team, the Renewals team consists of results-oriented SaaS sales professionals with a strong customer focus and a desire to win. The RMs on our team share a few common traits: they are self-motivated, ambitious, and passionate about driving customer outcomes. They are also the epitome of our core values - Customers First. Team Over Self. Focus on Results. Bias Towards Action. Glass Half Full.
THE SKILL SET:
0-2 years of experience owning a wide range of renewals, from small to large companies and spend

3-5 years of customer management or sales experience at a software company [SaaS model], ideally with an emphasis on renewals and expansion.

Experience with Salesforce is a huge plus, Salesloft is a big bonus.

Strong commercial and technical aptitude, can confidently discuss technical aspects alongside commercial negotiations.

Experience navigating a wide range of contracts and legal discussions with end users, procurement teams, and c-suite stakeholders.

Excellent written and verbal communication skills.

People who naturally look for the silver lining.

Team players who put 'me' behind 'we.'

Self-starters who don't need their hand held in order to get things done.

People who admit when they're wrong (we all are!) and lower their guard to connect transparently with the team to resolve issues.

Empathy in connection with others.

Smart people with exceptional accomplishments, talents, and goals.
WITHIN ONE MONTH, YOU'LL:
Attend Salesloft's New Hire Orientation, where you will learn our Salesloft story and understand what makes our "Lofters" unique

Participate in our daily training cadence, where you will learn our software and all the skills necessary to set you up for success

Begin 1:1's with your manager, understand your 30-60-90 plan, meet & shadow current members of the Salesloft team, and delve into your customer book of business

Set your OKRs (Objectives and Key Results) with your manager and develop an action plan to achieve them

Meet key partners in Customer Success, Sales, Finance, Marketing, Executives etc. - they will be key relationships for you throughout your renewal cycles

Shadow your peers to start hearing and learning the renewal motion - bring your questions!
WITHIN THREE MONTHS, YOU'LL:
Feel comfortable managing renewal conversations and closing your first renewals

Confidently assess potential retention risks and lead commercial negotiations with customers

Begin to craft strategies for diagnosing customer health and renewal potential at scale

Consistently forecast revenue and keep your opportunities up to date
WITHIN SIX MONTHS, YOU'LL:
Consistently meet or exceed your retention targets

Complete your Lessonly training to ensure you are up-to-date on negotiation best practices, new releases and more

Continue to focus on your OKRs
WITHIN TWELVE MONTHS, YOU'LL:
Be considered a top-performing RM on the team by consistently exceeding your targets

Set an example for new RMs, and assist in training, onboarding and motivating new Lofters
WHY YOU'LL LOVE SALESLOFT:
At Salesloft, we're not just a company, we're a community built on shared values.
We put our customers first, prioritize our team over ourselves, focus on results, have a bias toward taking action, and choose to see the glass as half full. These values have been at the heart of our growth in becoming the #1 leader in sales engagement software, and we're still just getting started.
Salesloft helps sales teams drive more revenue with the only complete Sales Engagement platform available in the market. Salesloft is the one place for sellers and managers to go to execute all their digital selling tasks, communicate with buyers, understand what to do next, forecast with accuracy, and get the coaching and insights they need to win more deals. Thousands of the world's most successful sales teams, like those at Google, 3M, IBM, Shopify, Square, and Cisco, drive more revenue with Salesloft.
Since our founding in 2011, we have grown into a global, award-winning organization with Lofters based all over the world. As a testament to our organizational health, we have been named by Forbes as one of America's Best Startup Employers in 2021, Atlanta Business Chronicle's 2022 Healthiest Employers, three times by Deloitte as a 'Fastest-Growing Technology Company in North America,' and have been recognized as a top workplace by Fortune, Glassdoor, Atlanta Journal-Constitution, and Inc Magazine.
In addition to our stand-out organizational health, G2 recently ranked us #1 in Enterprise Sales Engagement and we were named a leader in the 2022 Forrester Wave for Sales Engagement. We received the highest possible score in 26 out of 30 criteria, more than any other vendor evaluated in our category.
We're redefining an age-old industry. This is challenging work – but our team of driven innovators makes the journey thrilling. We're fast-paced, cutting-edge, and collaborative. We pursue excellence in everything we do and have a lot of fun along the way. Come join us!
Check us out on Glassdoor and see what people LOVE about working for Salesloft!

IS THIS ROLE NOT AN EXACT FIT? Keep an eye on our Careers Page for other positions!
WHY SHOULD YOU WORK AT SALESLOFT:
You will become part of an amazing culture with a supportive CEO and smart teammates who actually care

You will work with an amazing team you can learn from and teach

You will experience joining a high-growth/high-trajectory organization

You will hear "Yes, let's do that!" and then have the opportunity to successfully execute on your ideas

You will build community with Lofters of many cultures and backgrounds through ERGs and DEI initiatives

We have a vibrant, open office that utilizes modern technology
You will grow more here than you would anywhere else, that is a promise
It is Salesloft's intent to pay all Lofters competitive wages and salaries that are motivational, fair and equitable. The goal of Salesloft's compensation program is to be transparent, attract potential employees, meet the needs of all current employees and encourage employees to stay with our organization.
Actual compensation packages are based on several factors that are unique to each candidate, including but not limited to skill set, depth of experience, certifications, and specific work location.

The total compensation package for this position may also include performance bonus, stock, benefits and/or other applicable incentive compensation plans.

Salesloft embraces diversity and invites applications from people of all walks of life. We are proud to be an Equal Opportunity Employer and provide equal employment opportunities to all employees and applicants without regard to race, color, religion, sex, age, national origin, disability, veteran status, pregnancy, sexual orientation, or any other characteristic protected by law.

Base Pay Range