Business Development Representative - Future Role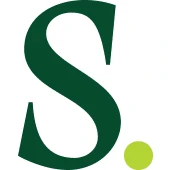 SalesLoft
Sales & Business Development
London, UK
Posted on Friday, October 27, 2023
Job Title: Enterprise Business Development Representative - Future Role
Location: London
Join Our Talent Network for Future Account Executive Opportunities at Salesloft
Welcome to the Salesloft talent network for Business Development Representatives! While we may not have an immediate opening, we are continuously on the lookout for exceptional individuals whose skills and experiences align with our vision for future roles. If you're a driven BDR with a passion for sales, we invite you to take the first step towards a potential future with Salesloft.
Our recruitment team specializes in identifying top talent and will review your submission. Should your experience, skills, and aspirations align with the job description, a recruiter will reach out to discuss potential future roles.
WHAT WE'RE LOOKING FOR:
We are seeking a results-oriented, motivated and strategic 'hunter' who is laser-focused on building sales pipeline within the EMEA market. On a day-to-day basis, you will be responsible for cold-calling prospects and educating the market about the power of Salesloft and generating opportunities with net-new customers. You will become an expert at using lead generation tools to routinely extract contacts and craft accurate and targeted lists of prospects. You will be able to conduct business development best practices with email, phone, and social drips using Salesloft Cadence to connect with new prospects.
If you're passionate about sales technology, providing a world-class customer experience, and thrive in a fast-paced, hyper-growth startup environment, then becoming a Business Development Representative is the career path for you!
THE TEAM:
Our Salesloft's Business Development team is comprised of seasoned and up-and-coming Business Development Representatives who are all aligned on one mission: to redefine the Sales Engagement space and activate the authentic seller in all of us.
The Business Development team consists of results-oriented sales professionals with a strong hunter mentality and a desire to win. The BDR's on our team share a few common traits: they are self-motivated, ambitious, and passionate about evangelizing Salesloft in the EMEA market. They are also the epitome of our core values - Customers First. Team Over Self. Focus on Results. Bias Towards Action. Glass Half Full.
THE SKILL SET:
6 months+ of relevant sales experience required; internship experience will be considered

Previous cold calling experience required

Collaborative mentality by prioritizing 'we' and not focusing on 'me'

Results driven & competitive nature

Superb writing, communication, and listening skills; you must understand objections and defeat them by turning skeptics into ecstatic new customers

Outstanding time management skills

High level of empathy - it's important for our BDR's to be a good person to peers and prospects

Proven ability to make strong connections and overcome rejection to achieve results

Desire to move up the ranks and become an Account Executive in the future required
WITHIN ONE MONTH, YOU'LL:
Attend Salesloft's New Hire Orientation, where you will learn our Salesloft story and understand what makes our "Lofters" unique

Join our 3-week Sales Bootcamp, where you will learn our software and all the skills necessary to set you up for success, allowing you to make an impact in the market quickly

Begin 1:1's with your manager, understand your 30-60-90 plan, meet & shadow current members of the Salesloft team, and delve into your territory

Set your OKRs (Objectives and Key Results) with your manager and develop an action plan to achieve them

Begin to cold call and understand how to utilize your knowledge to overcome objections
WITHIN THREE MONTHS, YOU'LL:
Have a strong understanding of Salesloft and feel comfortable pitching our software to prospects from self-sourced efforts

Meet regularly with your assigned Account Executives, Manager, and peers to become an expert on the product, talk track and prospecting

Continue your education around Salesloft's competitive advantage and continue to strengthen your business acumen

Consistently achieve your activity goals

Become an expert on internal tools and processes
WITHIN SIX MONTHS, YOU'LL:
Consistently meet or exceed your quota

Complete your Lessonly training to ensure you are up-to-date on new releases and more

Continue to focus on your OKRs

Assist in the development of best practices for lead generation
WITHIN TWELVE MONTHS, YOU'LL:
Be seen as a trusted business-advisor and Salesloft expert, making a significant impact on the Lead Generation team

Be considered a top-performing BDR on the team by consistently exceeding your goals

Work with sales and marketing to help create new campaigns to drive pipeline

Set an example for new BDRs, and assist in training, onboarding and motivating new Lofters
IS THIS ROLE NOT AN EXACT FIT? Keep an eye on our Careers Page for other positions!
WHY SHOULD YOU WORK AT SALESLOFT:
You will become part of an amazing culture with a supportive CEO and smart teammates who actually care.

You will work with an amazing team you can learn from and teach.

You will experience joining a high-growth/high-traction organization.

You will hear "Yes, let's do that!" and then have the opportunity to successfully execute on your ideas.

We have a vibrant, open office that utilizes modern technology.

You will grow more here than you would anywhere else, that is a promise.
Salesloft embraces diversity and invites applications from people of all walks of life. We are proud to be an Equal Opportunity Employer and provide equal employment opportunities to all employees and applicants without regard to race, color, religion, sex, age, national origin, disability, veteran status, pregnancy, sexual orientation, or any other characteristic protected by law.