Technical Account Manager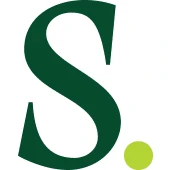 SalesLoft
IT, Sales & Business Development
Warsaw, Poland
Posted on Saturday, October 14, 2023
Job Title: Technical Account Manager
Location: Warsaw Poland
THE OPPORTUNITY:
Although we're proud of our history, we're just as excited about the future. We want to create a world-class culture and company that attracts, develops, engages, and retains elite talent.
At SalesLoft, our Technical Account Managers are pivotal to our company's success. As a key member of our fast-growing and high-performing customer support team, you will continue to provide high-touch technical services to our largest customers and help solve the client's most complex technical issue and provide technical guidance to add value through the use of SalesLoft. You will be the technical point of contact for those clients by supporting, adopting, and providing guidance over the comprehensive suite of products and features available in SalesLoft.
In addition to working with amazing colleagues who exemplify our 'team over self' core value, you will also have the opportunity to support an impactful and revolutionary software that is changing the way sellers serve their buyers. You will have an opportunity to make a difference.
WHAT WE'RE LOOKING FOR:
We are seeking a self-motivated professional who loves working with and developing customer relationships, solving puzzles and executing strategies to drive our customer's adoption. We want to continue to ensure our clients feel the "Customer Love" with prompt support and a personal touch.
On a day-to-day basis, you will be a technical advisor, responsible for working with our top clients to provide proactive guidance to the customer that adds value through the use of SalesLoft and delivers recommendations to make the customer's environment less susceptible to business-impacting downtime. As the client's main support point of contact, you will be responsible for resolving complex technical problems with the help and Support of the other resources around the SalesLoft organization. You will also advise customers on ways to improve their process based on data gleaned from Support inquiries.
If you're looking for an opportunity to learn more, do more, and become more than previously possible… If you're passionate about innovation, growth, and serving customers and thrive in a fast-paced, developmental environment, then becoming a Technical Account Manager is the career path for you!


The Skill Set:
2+ years of experience as a Technical Account Manager for SaaS products
5+ Years of Relevant Experience in Customer-facing roles
2+ years experience in account management
Background in roles requiring both strategic and technical work
Salesforce Admin certified or similar experience.
Experience diagnosing VoIP issues. Bonus: Understanding of TCP/UDP, and basics of SSL/TLS
Ability to diagnose email connectivity and deliverability issues. Bonus: Understanding of ActiveSync, and basic EWS protocols
Being comfortable able to speak to stakeholders about technical diagnostics.
Advanced time management skills, ability to work well under pressure, and proficiency at developing workflows to increase troubleshooting efficiency while still following standard processes and procedures
Interest in utilizing customer feedback to identify and drive improvements in our products
Excellence in task prioritization and evaluation of situational urgency
Excellent verbal and written communication skills
Ability to communicate with executives up to and including the C-suite
Preferred Bilingual German and English
Within One Month, You'll:
You will get trained on the tools that are needed for your role.
You will meet with the project team members to understand your clients.
Begin 1:1's with your manager, understand your 30-60-90 plan, meet & shadow current members of the SalesLoft team, and delve into your territory.
Set your OKRs (Objectives and Key Results) with your manager and develop an action plan to achieve them.
Meet key partners in Sales, Engineering, Product, and Services as you will need to build these relationships as your position will require you to work across the company to solve customer problems.
Set up introduction meetings with your clients.
Learn the technical stack of your client's.
Within Three Months, You'll:
Understand and document the in's and out's of your client's tech stack and how you can assist.
Have standing meetings with your clients to go over technical concerns.
Build out a path for you to escalate client issues.
Work with Escalation Managers on getting more technical issues to address.
Start building connections cross-departmentally.
Create a Zendesk Explore and/or Looker dashboards to drive data-centered decisions to assist your clients.
Create and share client ticket reports with your clients.
Within Six Months, You'll:
Work independently with the team to solve the client's challenging problems.
Independently drive your client's most technical issues to resolution.
Create an internal communication plan to ensure internal resources are up-to-date.
Participate in Quarterly Business Reviews with customers.
Collaborate with product management, engineering, and technical services teams to help identify new features and products.
Continue to drive results using your OKRs.
Be able to present your data to the SalesLoft project team to show how you can improve your client's experience.
Create knowledgebase articles that will assist our clients and internal teams.
Within Twelve Months, You'll:
Work with your customers and partners' developers, architects, advance support specialists, and support personnel to resolve complex problems with potentially very costly and far-reaching consequences.
Understanding your customer trends, analyzing patterns, driving betterments, and reporting what you observe to the management team in order to better improve our support process.
Set an example for new Agents on how to problem solve and troubleshoot at the highest level.
Coach newer TAM's and agents where needed
WHY YOU'LL LOVE SALESLOFT:
Put Customers First. Team Over Self. Focus on Results. Bias Towards Action. Glass Half Full.
These are the values that define who we are and have empowered our staggering growth to become the #1 leader in sales engagement software.
Salesloft helps brands deliver value and create trust by connecting authentically and meaningfully with their customers. Thousands of customers depend on Salesloft's category-leading sales engagement platform to engage in more relevant, authentic and sincere ways.
Since our founding in 2011, we have grown into a global, award-winning organization with Lofters based all over the world. As a testament to our organizational health, we have been named by Forbes as one of America's Best Startup Employers in 2020, twice by Deloitte as a 'Fastest-Growing Technology Company in North America,' and have been recognized as a top workplace by Forbes, Fortune, Glassdoor, Atlanta Journal Constitution, and Inc Magazine.
We're redefining an age-old industry! This is challenging work – but our team of brilliant creatives makes the journey thrilling. We're fast-paced, innovative, and collaborative. We pursue excellence in everything and have a lot of fun along the way. Come join us!
Check us out on Glassdoor and see what people LOVE about working for Salesloft!
Is This Role Not An Exact Fit? Keep an eye on our Careers Page for other positions!
Why Should You Work At Salesloft?
You will become part of an amazing culture with a supportive CEO and smart teammates who actually care
You will work with an amazing team you can learn from and teach
You will experience joining a high-growth/high-traction organization
You will hear "Yes, let's do that!" and then have the opportunity to successfully execute on your ideas
We have a vibrant, open office that utilizes modern technology
You will grow more here than you would anywhere else, that is a promise
Salesloft embraces diversity and invites applications from people of all walks of life. We are proud to be an Equal Opportunity Employer and provide equal employment opportunities to all employees and applicants without regard to race, color, religion, sex, age, national origin, disability, veteran status, pregnancy, sexual orientation, or any other characteristic protected by law.