Associate Consultant I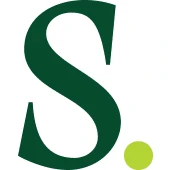 SalesLoft
Administration
Guadalajara, Jalisco, Mexico
Posted on Wednesday, September 27, 2023
Job Title: Associate Consultant I
Location: GDL, MX
THE OPPORTUNITY:
Although we're proud of our history, we're just as excited about the future. We want to create a world-class culture and company that attracts, develops, engages and retains the nation's elite talent.
At Salesloft, our Associate Consultant I, Consulting Services is pivotal to our company's success. You will be a key member of our fast-growing and high-performing Consulting Services team whose primary goal is to successfully on-board each customer, establishing a solid foundation for their future success.
In addition to working with amazing colleagues who exemplify our 'team over self' core value, you will also have the opportunity to develop along a great career path in Consulting Services.
WHAT WE'RE LOOKING FOR:
We are seeking a motivated, results-oriented, forward-looking team player who can help us grow and mature our Consulting services organization while ensuring the highest quality onboarding experience for our customers.
On a day-to-day basis, you will be responsible for establishing the solid foundation that drives customers' future successes. You will help play a critical role in the success of the Consulting Services team. Leading virtual Salesloft trainings, providing basic sales strategy, product adoption and proactive communication - all with one goal in mind: ensuring the successful onboarding of our clients.
If you're passionate about sales technology, providing a world-class customer experience, and thrive in a fast-paced, hyper-growth startup environment, then becoming Associate Consultant I, Consulting Services is the career path for you!
THE TEAM:
Salesloft's Consulting Services team is composed of both seasoned and up-and-coming consultants who are all aligned on one mission: to redefine the Sales Engagement space and activate the authentic seller in all of us. They are also the epitome of our core values. Customers First. Team Over Self. Focus on Results. Bias Towards Action. Glass Half Full.
THE SKILL SET:
0-1 year Professional experience, preferable in a customer facing role in SaaS or technology
Experience using Salesforce, Microsoft Dynamics, and HubSpot CRM is a plus
Excellent interpersonal skills and ability to build relationships
Experience having difficult conversations
Huge drive, ambition, and motivation for success
Outstanding work ethic, time management & prioritization abilities
Character, integrity, and professionalism
Commitment to being a team player by looking for ways to contribute value to others
Experience working in a fast-paced environment
Disciplined, flexible, and autonomous work habits; we don't micromanage
Bachelor's degree preferred
WITHIN ONE MONTH, YOU'LL:
Attend Salesloft's New Hire Orientation, where you will learn our Salesloft story and understand what makes our "Lofters" unique
Begin 1:1's with your manager, understand your onboarding plan and delve into your daily responsibilities
Understand the implementation methodology for our packaged onboarding offerings
Begin shadowing of calls/meetings with more tenured team members to see our methodology in action via our Onboarding Program
WITHIN THREE MONTHS, YOU'LL:
Achieve the Salesloft Administrator Certification, demonstrating your knowledge of our product
Understand the various metrics and respective targets for your role (e.g. billable utilization, customer satisfaction, project margin) and those of the broader Customer Services organization (e.g. seats activated, product usage/adoption)
Understand all aspects of the platform and how to train customers on the platform through our webinar-based onboarding program and additional 1-to-1 training sessions as needed
Start receiving implementation projects and ramping towards owning a full book of business
WITHIN SIX MONTHS, YOU'LL:
Consistently meet or exceed your various targets (e.g. billable utilization, customer satisfaction, project margin)
Assist in maintaining the Basic Onboard webinar-based onboarding model via additional responsibilities that exist outside of implementation projects
Begin your Skill Development program with your manager to focus on professional development around the core competencies of the role
WITHIN TWELVE MONTHS, YOU'LL:
Shadow and participate on larger projects led by more tenured consultants
Continue to provide excellent service to our customers and meet or exceed your various targets (e.g. billable utilization, customer satisfaction, project margin)
Continue to focus on your OKRs
Continue skill development sessions with your manager in order to hone your skills as a consultant
Hit your KPIs on a consistent basis including CSAT and utilization
WHY YOU'LL LOVE SALESLOFT:
Put Customers First. Team Over Self. Focus on Results. Bias Towards Action. Glass Half Full.
These are the values that define who we are and have empowered our staggering growth to become the #1 leader in sales engagement software.
Salesloft helps brands deliver value and create trust by connecting authentically and meaningfully with their customers. Thousands of customers depend on Salesloft's category-leading sales engagement platform to engage in more relevant, authentic and sincere ways.
Since our founding in 2011, we have grown into a global, award-winning organization with Lofters based all over the world. As a testament to our organizational health, we have been named by Forbes as one of America's Best Startup Employers in 2020, twice by Deloitte as a 'Fastest-Growing Technology Company in North America,' and have been recognized as a top workplace by Forbes, Fortune, Glassdoor, Atlanta Journal Constitution, and Inc Magazine.
We're redefining an age-old industry! This is challenging work – but our team of brilliant creatives makes the journey thrilling. We're fast-paced, innovative, and collaborative. We pursue excellence in everything and have a lot of fun along the way. Come join us!
Check us out on Glassdoor and see what people LOVE about working for Salesloft!
Is This Role Not An Exact Fit? Keep an eye on our Careers Page for other positions!
Why Should You Work At Salesloft?
You will become part of an amazing culture with a supportive CEO and smart teammates who actually care
You will work with an amazing team you can learn from and teach
You will experience joining a high-growth/high-traction organization
You will hear "Yes, let's do that!" and then have the opportunity to successfully execute on your ideas
We have a vibrant, open office that utilizes modern technology
You will grow more here than you would anywhere else, that is a promise
Salesloft embraces diversity and invites applications from people of all walks of life. We are proud to be an Equal Opportunity Employer and provide equal employment opportunities to all employees and applicants without regard to race, color, religion, sex, age, national origin, disability, veteran status, pregnancy, sexual orientation, or any other characteristic protected by law.