Mid Market Account Executive - West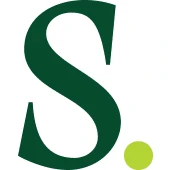 SalesLoft
Sales & Business Development
Los Angeles, CA, USA
Posted on Saturday, September 23, 2023
Job Title: Mid Market Account Executive
Location: San Francisco, Los Angeles, San Diego, Portland, Seattle, Denver, Phoenix, Las Vegas, Salt Lake City
WHAT WE'RE LOOKING FOR:
We are seeking a results-oriented, motivated and strategic enterprise 'hunter' who is laser-focused on generating net-new business within North America. Specifically, you will play a pivotal role in solidifying our position as an anchor technology company within the U.S. by winning high visibility deals and crushing your annual quota.
On a day-to-day basis, you will be responsible for educating the market about the power of Salesloft. You must be able to forecast sales activity and revenue achievement accurately while creating satisfied and reference-able customers. To thrive in this role, you will keep up with industry trends, competitive landscape, and customer needs. As a top-performer, you will have immense growth potential and unlimited opportunity to make an impact. And did we mention, there is no cap on commission?
If you're passionate about sales technology, providing a world-class customer experience, and thrive in a fast-paced, hyper-growth startup environment, then becoming a Mid Market Account Executive is the career path for you!
THE TEAM:
Our Salesloft enterprise sales team is comprised of seasoned and up-and-coming sales professionals who are all aligned on one mission: to redefine the Sales Engagement space and activate the authentic seller in all of us.
The enterprise sales team consists of results-oriented SaaS sales professionals with a strong hunter mentality and a desire to win. In addition, they share a few common traits: they are self-motivated, ambitious, and passionate about evangelizing the future of sales innovation. They are the epitome of our core values - Customers First. Team Over Self. Focus on Results. Bias Towards Action. Glass Half Full.
THE SKILL SET:
Bachelor's degree or equivalent experience preferred

3+ years of proven hunting & closing experience in an enterprise software environment

Experience establishing strategic C-level relationships within major software accounts

Ability to run a full sales lifecycle, start to finish, within the enterprise segment

Experience executing detailed product presentations and web demonstrations of our software capabilities to C-level executives, VPs, directors, and sales managers

Adept at identifying and utilizing internal resources (Sales Development, Sales Engineers, etc.) to build Salesloft brand awareness, assist in sales cycles, and close deals

Superb listening skills; you must understand objections and defeat them by turning skeptics into ecstatic new customers

High level of empathy - it's important for our sales executive's to be a good person to peers and prospects

Experience hunting net-new customers in greenfield territory

Consistent history of quota attainment & overachievement
WITHIN ONE MONTH, YOU'LL:
Attend Salesloft's New Hire Orientation, where you will learn our Salesloft story and understand what makes our "Lofters" unique

Join our 3-week Sales Bootcamp, where you will learn our software and all the skills necessary to set you up for success, allowing you to make an impact in the market quickly

Begin 1:1's with your manager, understand your 30-60-90 plan, meet & shadow current members of the Salesloft team, and delve into your territory

Set your OKRs (Objectives and Key Results) with your manager and develop an action plan to achieve them

Meet key partners in Account Management, Finance, Marketing, Executives etc. - they will be key relationships for you throughout your deal cycle

Become demo certified
WITHIN THREE MONTHS, YOU'LL:
Be a product expert and feel comfortable demoing and closing your first deal

Hit the phones confidently with prospects from self-sourced and SDR generated efforts

Execute detailed product presentations and web demonstrations of our software capabilities to C-level executives, directors, and sales managers

Consistently achieve your activity goals
WITHIN SIX MONTHS, YOU'LL:
Consistently meet or exceed your quota

Complete your Lessonly training to ensure you are up-to-date on negotiation best practices, new releases and more

Continue to focus on your OKRs
WITHIN TWELVE MONTHS, YOU'LL:
Be considered a top-performing AEs on the team by consistently exceeding your goals

Set an example for new AEs, and assist in training, onboarding and motivating new Lofters
WHY YOU'LL LOVE SALESLOFT:
At Salesloft, we're not just a company, we're a community built on shared values.
We put our customers first, prioritize our team over ourselves, focus on results, have a bias toward taking action, and choose to see the glass as half full. These values have been at the heart of our growth in becoming the #1 leader in sales engagement software, and we're still just getting started.
Salesloft helps sales teams drive more revenue with the only complete Sales Engagement platform available in the market. Salesloft is the one place for sellers and managers to go to execute all their digital selling tasks, communicate with buyers, understand what to do next, forecast with accuracy, and get the coaching and insights they need to win more deals. Thousands of the world's most successful sales teams, like those at Google, 3M, IBM, Shopify, Square, and Cisco, drive more revenue with Salesloft.
Since our founding in 2011, we have grown into a global, award-winning organization with Lofters based all over the world. As a testament to our organizational health, we have been named by Forbes as one of America's Best Startup Employers in 2021, Atlanta Business Chronicle's 2022 Healthiest Employers, three times by Deloitte as a 'Fastest-Growing Technology Company in North America,' and have been recognized as a top workplace by Fortune, Glassdoor, Atlanta Journal-Constitution, and Inc Magazine.
In addition to our stand-out organizational health, G2 recently ranked us #1 in Enterprise Sales Engagement and we were named a leader in the 2022 Forrester Wave for Sales Engagement. We received the highest possible score in 26 out of 30 criteria, more than any other vendor evaluated in our category.
We're redefining an age-old industry. This is challenging work – but our team of driven innovators makes the journey thrilling. We're fast-paced, cutting-edge, and collaborative. We pursue excellence in everything we do and have a lot of fun along the way. Come join us!
Check us out on Glassdoor and see what people LOVE about working for Salesloft!
IS THIS ROLE NOT AN EXACT FIT? Keep an eye on our Careers Page for other positions!
WHY SHOULD YOU WORK AT SALESLOFT:
You will become part of an amazing culture with a supportive CEO and smart teammates who actually care

You will work with an amazing team you can learn from and teach

You will experience joining a high-growth/high-trajectory organization

You will hear "Yes, let's do that!" and then have the opportunity to successfully execute on your ideas

You will build community with Lofters of many cultures and backgrounds through ERGs and DEI initiatives

We have a vibrant, open office that utilizes modern technology

You will grow more here than you would anywhere else,

that is a promise
#LI-Remote
It is Salesloft's intent to pay all Lofters competitive wages and salaries that are motivational, fair and equitable. The goal of Salesloft's compensation program is to be transparent, attract potential employees, meet the needs of all current employees and encourage employees to stay with our organization.
Actual compensation packages are based on several factors that are unique to each candidate, including but not limited to skill set, depth of experience, certifications, and specific work location.

The total compensation package for this position may also include performance bonus, stock, benefits and/or other applicable incentive compensation plans.

Salesloft embraces diversity and invites applications from people of all walks of life. We are proud to be an Equal Opportunity Employer and provide equal employment opportunities to all employees and applicants without regard to race, color, religion, sex, age, national origin, disability, veteran status, pregnancy, sexual orientation, or any other characteristic protected by law.

Base Pay Range