Technical Recruiter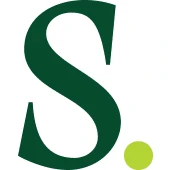 SalesLoft
IT, People & HR
Warsaw, Poland
Posted on Friday, September 15, 2023
Title: Technical Recruiter
Locaton: Warsaw, Poland
THE OPPORTUNITY:
Although we're proud of our history, we're even more excited about the future. We want to create a world-class culture and company that attracts, develops, engages, and retains elite talent.
At Salesloft, our Recruiters are pivotal to our company's success. You will be a key member of our high-performing People department and the first people team member in Poland . In addition to working with amazing colleagues who exemplify our 'team over self' core value, you will also have the opportunity to recruit the most talented and qualified people we need to achieve our hiring goals. Your objective is to create a high-touch, "best in class" candidate experience. This role is integral to the success of Salesloft!
THE TEAM:
Our Talent Acquisition team is comprised of hard-working, results-driven, and passionate people advocates! We are sourcing machines - passionate about finding the best passive talent and providing a white-glove candidate experience. We celebrate the wins together and help each other through uncharted territory. Our core values - Customers First. Team Over Self. Focus on Results. Bias Towards Action. Glass Half Full - are key to our success, and our team is dedicated to living them each day so that we can provide the best service to our candidates, new hires, and hiring managers. In addition, we're fiercely aligned on one vision and mission:
Vision: Every seller is loved by the buyers they serve (#saleslove)
Mission: Equip companies to maximize revenue by creating a fantastic buying experience


WHAT WE'RE LOOKING FOR:
You are an enthusiastic, data driven, and results-oriented Recruiter with a passion for all things Talent. This is a huge opportunity to develop your career by participating in every phase of the recruitment process, from sourcing and evaluation of talent, to owning requisitions of your own, in addition to collaborating with internal stakeholders.
You have demonstrated skills with passive candidate generation, account management (internal hiring managers), calendar management, and moving candidates through all recruiting stages (candidate generation to interview to offer). As a Recruiter, you'll help determine and implement strategy and develop proactive sourcing techniques to ensure an ongoing candidate pipeline. You will have an opportunity to make a difference.
On a day-to-day basis, you will:
Effectively manage the full-lifecycle recruitment process, from application through offer acceptance
Manage the influx of applicants, including resume screening, candidate communication, and sorting
Utilize strong sourcing and recruiting methods to proactively identify and attract top-quality passive talent
Conduct initial screening calls with candidates to assess fit and educate them on Salesloft and the interview process
Partner with Hiring Managers to understand their hiring needs, identify interview teams, gather post-interview feedback, and influence their hiring decision
Assist with interview scheduling, reporting, and other administrative tasks
Maintain a pipeline of talent for future openings within the business units you support, keeping candidates warm and interested in Salesloft
Work with a sense of urgency, while maintaining candidate quality
Proactively drive DE&I recruitment initiatives with the guidance of leadership
Participate in some project work
Act as a Brand Ambassador for Salesloft
If you're looking for an opportunity to learn more, do more, and become more than previously possible, and if you're passionate about innovation, growth, and serving both internal and external customers and thrive in a fast-paced, developmental environment, then becoming a Recruiter is the career path for you!
THE SKILLSET:
3+ years of agency or in house recruiting experience required
Previous experience supporting Engineering or Product teams preferred
Strong cold calling skills and a "sales mindset"
High level of integrity and discretion in managing confidential information
Demonstrated ability to work effectively and graciously in a fast-paced tech environment and respond quickly to changing priorities
Excellent verbal and written communication skills with all levels of an organization
Solid analytical, organizational, and problem-solving skills
Engaging interpersonal skills: a dynamic and enthusiastic individual who connects well with others
Experience with Greenhouse, LinkedIn Recruiter and Goodtime.io preferred
WITHIN ONE MONTH, YOU'LL:
Attend Salesloft's New Hire Orientation, where you will learn our Salesloft story and understand what makes our "Lofters" unique
Begin 1:1's with your Manager, understand your 30-60-90 day plan, meet & shadow current members of the Salesloft team, and delve into your roles.
Set your OKRs (Objectives and Key Results) with your Manager and develop an action plan to achieve them
Meet key partners you will be supporting - they will be key relationships for you throughout your role
Begin sourcing and recruiting on openings and become ingrained in the business with assistance from the Director, Talent Acquisition
WITHIN THREE MONTHS, YOU'LL:
Cold call, build outreach and create projects in LinkedIn Recruiter
Have a strong understanding of the business and what makes Salesloft unique
Begin to work autonomously on offer approvals, closing candidates, and meetings with hiring managers
Work on projects that aim to improve processes within recruiting
WITHIN SIX MONTHS, YOU'LL:
Act as a Subject Matter Expert to the business units you support, guiding hiring managers on selection best practices
Have established relationships with your team hiring managers, and be viewed as a trusted Business Partner throughout the company
Fill roles quickly (within 40 days) with quality talent
WITHIN TWELVE MONTHS, YOU'LL:
Be considered a top-performing Recruiter on the team and a go-to resource for your hiring managers
WHY YOU'LL LOVE SALESLOFT:
At Salesloft, we're not just a company, we're a community built on shared values.
We put our customers first, prioritize our team over ourselves, focus on results, have a bias toward taking action, and choose to see the glass as half full. These values have been at the heart of our growth in becoming the #1 leader in sales engagement software, and we're still just getting started.
Salesloft helps sales teams drive more revenue with the only complete Sales Engagement platform available in the market. Salesloft is the one place for sellers and managers to go to execute all their digital selling tasks, communicate with buyers, understand what to do next, forecast with accuracy, and get the coaching and insights they need to win more deals. Thousands of the world's most successful sales teams, like those at Google, 3M, IBM, Shopify, Square, and Cisco, drive more revenue with Salesloft.
Since our founding in 2011, we have grown into a global, award-winning organization with Lofters based all over the world. As a testament to our organizational health, we have been named by Forbes as one of America's Best Startup Employers in 2021, Atlanta Business Chronicle's 2022 Healthiest Employers, three times by Deloitte as a 'Fastest-Growing Technology Company in North America,' and have been recognized as a top workplace by Fortune, Glassdoor, Atlanta Journal-Constitution, and Inc Magazine.
In addition to our stand-out organizational health, G2 recently ranked us #1 in Enterprise Sales Engagement and we were named a leader in the 2022 Forrester Wave for Sales Engagement. We received the highest possible score in 26 out of 30 criteria, more than any other vendor evaluated in our category.
We're redefining an age-old industry. This is challenging work – but our team of driven innovators makes the journey thrilling. We're fast-paced, cutting-edge, and collaborative. We pursue excellence in everything we do and have a lot of fun along the way. Come join us!
Check us out on Glassdoor and see what people LOVE about working for Salesloft!
WHY SHOULD YOU WORK AT SALESLOFT:
You will become part of an amazing culture with a supportive CEO and smart teammates who actually care
You will work with an amazing team you can learn from and teach
You will experience joining a high-growth/high-traction organization
You will hear "Yes, let's do that!" and then have the opportunity to successfully execute on your ideas
You will build community with Lofters of many cultures and backgrounds through ERGs and DEI initiatives
We have a vibrant, open office that utilizes modern technology
You will grow more here than you would anywhere else, that is a promise