Don't see the perfect fit?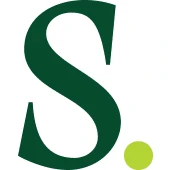 SalesLoft
Posted on Friday, September 15, 2023
If you're interested in joining SalesLoft, but don't see a position that matches your skillset today, please send us your resume. We'll keep your information on file and will reach out if we find a match!
WHY YOU'LL LOVE SALESLOFT:
Put Customers First. Team Over Self. Focus on Results. Bias Towards Action. Glass Half Full.
These are the values that define who we are, that have empowered our staggering growth, and could be instrumental to your career development
Headquartered in Atlanta with offices in San Francisco, Indianapolis, New York, London, and Guadalajara, SalesLoft has more than 450 employees and is growing rapidly. As a testament to our Organizational Health, SalesLoft has been named twice by Deloitte as a 'Fastest-Growing Technology Company in North America,' featured by The New York Times as a start-up on a path to a $1B valuation, and has been recognized as a '#1 Best Place to Work in Atlanta' three separate years. SalesLoft is ranked #1 in the emerging category of Sales Engagement software and is on a mission to equip companies to maximize revenue by creating a fantastic buying experience.
We're redefining an age old industry! This is challenging work – but our team of brilliant creatives makes the journey thrilling. We're fast-paced, innovative, and collaborative. We pursue excellence in everything and have a lot of fun along the way. Come join us!
WHY SHOULD YOU WORK AT SALESLOFT:
You will become part of an amazing culture with a supportive CEO and smart teammates who actually care
You will work with an amazing team you can learn from and teach
You will experience joining a high-growth/high-traction organization
You will hear "Yes, let's do that!" and then have the opportunity to successfully execute on your ideas
We have a vibrant, open office that utilizes modern technology
You will grow more here than you would anywhere else, that is a promise
SalesLoft is proud to be an Equal Opportunity Employer and provides equal employment opportunities to all employees and applicants without regard to race, color, religion, sex, age, national origin, disability, veteran status, pregnancy, sexual orientation, or any other characteristic protected by law.