Associate Product Designer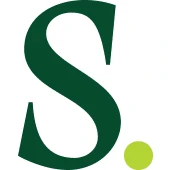 SalesLoft
Product, Design
Atlanta, GA, USA
Posted on Friday, September 15, 2023
Job Title: Associate Product Designer
Location: Atlanta, GA

THE OPPORTUNITY:
Although we're proud of our history, we're just as excited about the future. We want to create a world-class culture and company that attracts, develops, engages and retains elite talent.
We are looking for a talented Product Designer who wants to learn more, do more and become more as we create beautiful customer experiences. Great design and sophisticated simplicity is vital to delighting users and driving adoption among our 2000+ customers. We are looking for a talented Junior- level Product designer who will bring consumer-oriented design best practices to our B2B product.
You will design product initiatives while advocating for the end-user in all things relating to our core platform; wireframes, prototypes, and beautiful UI. Do you get excited about solving customer needs? Do you have a passion for usability, an eye for visual consistency, and a knack for reducing the complex to the bare essentials? You will have an opportunity to make a difference at Salesloft.
WHAT WE'RE LOOKING FOR:
We are seeking a self-starting, collaborative, and inspiring teammate with high proficiency in interaction design and user-centered practices. Specifically, you will play a pivotal role in designing experiences for our Sales Engagement platform.
On a day-to-day basis, you will be responsible for delivering designs for multiple product surfaces as well as collaborating on the global design experience of the platform. You must be able to articulate your design solutions to cross-functional teams as well as executive stakeholders. To thrive in this role, you will keep up with industry trends, competitive landscape, and customer needs.
If you're looking for an opportunity to learn more, do more, and become more than previously possible… if you're passionate about innovation, growth and serving customers and thrive in a fast-paced, developmental environment, then becoming a Product Designer is the career path for you!
THE TEAM:
Our Salesloft's Prod/Dev team is comprised of seasoned and up-and-coming technologists who are all aligned on one vision and mission:
Vision: Every seller is loved by the buyers they serve (#saleslove)
Mission: Equip companies to maximize revenue by creating a fantastic buying experience
The Product Design team consists of results-oriented professionals with a strong problem-solving mentality and a desire to serve our customers. The Lofters on our team share a few common traits: they are self-motivated, ambitious, and passionate about technology and design. They are also the epitome of our core values - Customers First. Team Over Self. Focus on Results. Bias Towards Action. Glass Half Full.
THE SKILL SET:
A passion for creating delightful experiences for users while enhancing their productivity and effectiveness in their work.
A strong foundation in user-centered design methods and the ability to communicate design decisions effectively to senior stakeholders and team members alike.
Ability to plan your work executing against deadlines.
Ability to keep the interface beautiful and easy to use. Direct the visual appearance of new features and enhancements to our software application.
Communicate design standards to collectively create a scalable and consistent experience and identify areas where we may need to improve our design system.
Seek to understand users and meet them where they are. Design simple and clear interactions by removing obstacles and maintaining the focus on the most important information and tasks.
Act as the user advocate during the development process, obtain feedback on early-stage designs, and offer implementation suggestions from a user-centered perspective.
1+ years of experience in a similar role
Experience with Figma preferred
Act as "go-to" with in-depth knowledge of user interface best practices and standards. Use research-related services, theories, and methods to support your recommendations.
Take the initiative in providing input and feedback in both departmental discussions and issues relating to other departments.
Use user insight, analytics, best practices, and competitive analysis to inform design decisions.
Effectively negotiate trade-offs with product management and engineering
Have a grasp of popular, lightweight user research practices.
Previous startup experience is a huge plus.
WITHIN ONE MONTH, YOU'LL:
Become the expert on the market and its problems by interviewing and observing customers and potential customers.
Identify quick win improvements in the current user experience of the app that improve the day-to-day lives of users.
Support the product development team in the achievement of goals, working closely with Product Managers and User Experience Researchers to prepare designs for development that align with the product vision.
Learn and understand our development process for feature releases, inter-team communication, and processes. Offer solutions on integrating design into the development process.
WITHIN TWO MONTHS, YOU'LL:
Have credible conversations with engineers about technical design tradeoffs including development frameworks, scalability, and performance.
Collaborate with engineering on product development during the discovery phase to assess value, usability, and design of product features.
Active involvement in strategic (the "why"), not just tactical (the "how") realities of the design decisions you make.
WITHIN THREE MONTHS, YOU'LL:
Help with larger design initiatives, and the overall visual consistency of the platform, and contribute to ongoing design process improvements that help the organization build beautiful experiences at a fast pace.
Champion customer feedback and translate it into major themes that reflect our customer's perception of the Salesloft brand. Offer suggestions on continuous improvements that win our customer's hearts.
Initiate, suggest, and spearhead UI improvements for a more intuitive user experience.


WHY YOU'LL LOVE SALESLOFT:
At Salesloft, we're not just a company, we're a community built on shared values.
We put our customers first, prioritize our team over ourselves, focus on results, have a bias toward taking action, and choose to see the glass as half full. These values have been at the heart of our growth in becoming the #1 leader in sales engagement software, and we're still just getting started.
Salesloft helps sales teams drive more revenue with the only complete Sales Engagement platform available in the market. Salesloft is the one place for sellers and managers to go to execute all their digital selling tasks, communicate with buyers, understand what to do next, forecast with accuracy, and get the coaching and insights they need to win more deals. Thousands of the world's most successful sales teams, like those at Google, 3M, IBM, Shopify, Square, and Cisco, drive more revenue with Salesloft.
Since our founding in 2011, we have grown into a global, award-winning organization with Lofters based all over the world. As a testament to our organizational health, we have been named by Forbes as one of America's Best Startup Employers in 2021, Atlanta Business Chronicle's 2022 Healthiest Employers, three times by Deloitte as a 'Fastest-Growing Technology Company in North America,' and have been recognized as a top workplace by Fortune, Glassdoor, Atlanta Journal-Constitution, and Inc Magazine.
In addition to our stand-out organizational health, G2 recently ranked us #1 in Enterprise Sales Engagement and we were named a leader in the 2022 Forrester Wave for Sales Engagement. We received the highest possible score in 26 out of 30 criteria, more than any other vendor evaluated in our category.
We're redefining an age-old industry. This is challenging work – but our team of driven innovators makes the journey thrilling. We're fast-paced, cutting-edge, and collaborative. We pursue excellence in everything we do and have a lot of fun along the way. Come join us!
Check us out on Glassdoor and see what people LOVE about working for Salesloft!
WHY SHOULD YOU WORK AT SALESLOFT:
You will become part of an amazing culture with a supportive CEO and smart teammates who actually care
You will work with an amazing team you can learn from and teach
You will experience joining a high-growth/high-traction organization
You will hear "Yes, let's do that!" and then have the opportunity to successfully execute your ideas
We have a vibrant, open office that utilizes modern technology
You will grow more here than you would anywhere else, that is a promise
IS THIS ROLE NOT AN EXACT FIT? Keep an eye on our Careers Page for other positions!
Salesloft is proud to be an Equal Opportunity Employer and provides equal employment opportunities to all employees and applicants without regard to race, color, religion, sex, age, national origin, disability, veteran status, pregnancy, sexual orientation, or any other characteristic protected by law.
It is Salesloft's intent to pay all Lofters competitive wages and salaries that are motivational, fair and equitable. The goal of Salesloft's compensation program is to be transparent, attract potential employees, meet the needs of all current employees and encourage employees to stay with our organization.
Actual compensation packages are based on several factors that are unique to each candidate, including but not limited to skill set, depth of experience, certifications, and specific work location.

The total compensation package for this position may also include performance bonus, stock, benefits and/or other applicable incentive compensation plans.

Salesloft embraces diversity and invites applications from people of all walks of life. We are proud to be an Equal Opportunity Employer and provide equal employment opportunities to all employees and applicants without regard to race, color, religion, sex, age, national origin, disability, veteran status, pregnancy, sexual orientation, or any other characteristic protected by law.

Base Pay Range