Solutions Architect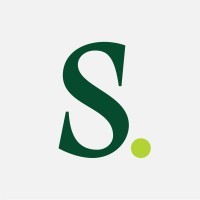 SalesLoft
IT
Remote · United Kingdom
Posted on Friday, May 26, 2023
Job Title: Solutions Architect
Location: London - Hybrid/Remote
WHY YOU'LL LOVE SALESLOFT:
Put Customers First. Team Over Self. Focus on Results. Bias Towards Action. Glass Half Full.
These are the values that define who we are and have empowered our staggering growth to become the #1 leader in sales engagement software.
Salesloft helps brands deliver value and create trust by connecting authentically and meaningfully with their customers. Thousands of customers depend on Salesloft's category-leading sales engagement platform to engage in more relevant, authentic and sincere ways.
Since our founding in 2011, we have grown into a global, award-winning organization with Lofters based all over the world. As a testament to our organizational health, we have been named by Forbes as one of America's Best Startup Employers in 2020, twice by Deloitte as a 'Fastest-Growing Technology Company in North America,' and have been recognized as a top workplace by Forbes, Fortune, Glassdoor, Atlanta Journal Constitution, and Inc Magazine.
We're redefining an age-old industry! This is challenging work – but our team of brilliant creatives makes the journey thrilling. We're fast-paced, innovative, and collaborative. We pursue excellence in everything and have a lot of fun along the way. Come join us!
Check us out on Glassdoor and see what people LOVE about working for Salesloft!
THE OPPORTUNITY:
Although we're proud of our history, we're just as excited about the future. We want to create a world-class culture and company that attracts, develops, engages and retains elite talent.
At Salesloft, our Solution Architects are pivotal to our company's success. You will be a key member of our fast-growing and high-performing Professional Services team whose primary goal is to successfully on-board each customer, establishing a solid foundation for their future success.
In addition to working with amazing colleagues who exemplify our 'team over self' core value, you will also have the opportunity to develop along a great career path in Professional Services.
WHAT WE'RE LOOKING FOR:
We are seeking a motivated, results-oriented, forward-looking team player who can help us grow and mature our professional services organization while ensuring the highest quality onboarding experience for our customers.
A Solution Architect works with prospects, customers, partners, and Salesloft Consultants to advise on and configure scalable solutions focused on customer business and technical requirements with a primary focus on the integration between Salesloft and Salesforce CRM.

In this role, you will be a resource on billable and non-billable projects serving as a technical expert throughout the installation, deployment, configuration, testing, and training on the Salesloft platform. You will also serve as the customer's point of contact to provide technical strategy, guidance, and platform expertise, and serve as the primary operational point of contact for our customers and partners from the time a sale is completed through implementation and post-launch technical assistance.
While this role is heavily focused on the integration between Salesloft and Salesforce, Solution Architects are expected to be subject matter experts on all options for integrating Salesloft with a third party solutions and overall technical capabilities of the Salesloft platform.
THE TEAM:
Salesloft's Professional Services team is comprised of both seasoned and up-and-coming professionals who are all aligned on one vision and mission:
Vision:

Every seller is loved by the buyers they serve (#saleslove)

Mission:

Equip companies to maximize revenue by creating a fantastic buying experience
THE SKILL SET:
BA/BS Degree

Minimum of 4 years relevant work experience in one or more of the following: Enterprise Architecture, Technology Consulting, Customer Success, Technology Solutions Development, Technical and/or Solutions Architecture.

Experience in dealing with large, complex, distributed systems scale business.

Large scale implementation experience with complex solutions environments.

Navigate, escalate and lead efforts on complex customer requests or projects involving multiple parties and enterprise systems.

Deep technical knowledge of Salesforce products and features, capabilities, best use and how to deploy, including knowledge of the Salesforce platform and ecosystem.

Demonstrated ability to communicate, present and influence credibly and effectively at all levels of the organization, including executive and C-level.

Ability to prioritize, multi-task, and perform effectively under pressure.

Aptitude for both analyzing technical concepts and translating them into business terms, and for mapping business requirements into technical features.

Strong knowledge of business processes (Sales, Service, Marketing, Support) business applications and automation.

Knowledge of the software development process and of software design methodologies (coding experience useful, but not required).

Certified Salesforce Administrator

Second language is a benefit.

Advanced Salesforce product certifications are a plus (Advanced Administrator, Platform App Builder, Service Cloud Consultant, Sales Cloud Consultant).

Enterprise Systems Architecture experience is a plus.
WITHIN ONE MONTH, YOU'LL:
Attend Salesloft's New Hire Orientation, where you will learn our Salesloft story and understand what makes our "Lofters" unique

Begin 1:1's with your manager, understand your 30-60-90-day plan and delve into your daily responsibilities

Set your OKRs (Objectives and Key Results) with your manager and develop an action plan to achieve them

Understand the implementation methodology for our packaged onboarding offerings

Begin shadowing of calls/meetings with more tenured team members to see our methodology in action
WITHIN THREE MONTHS, YOU'LL:
Develop relationships with key business and IT stakeholders and become an expert on a customer's implementation by understanding their top business goals and priorities.

Advise customers on the capabilities and best practices when utilizing the Salesloft public API to build scalable solutions focused on key business requirements.

Help customers achieve their business goals and outcomes by providing timely, proactive recommendations that will benefit customers' ongoing usage of Salesloft.
WITHIN SIX MONTHS, YOU'LL:
Attain Trusted Advisor status with both key business and technical decision makers.

Execute and deliver Salesloft Configuration Audits and provide relevant technical recommendations on solutions and enhancements specifics to customers' business needs.

Advocate for customers during the triage and resolution of high severity cases, driving business reliability and customer satisfaction.

Provide timely executive level summary status reports both internally and to the customer.

Present all available solutions to meet customer requirements, including but not limited to advanced Salesloft configuration, advanced Salesforce configuration and automation, Marketing Automation Configuration, and API integrations.
WITHIN TWELVE MONTHS, YOU'LL:
Identify and collaborate with internal teams to ameliorate renewal risks for both license and success plans subscriptions.

Demo existing unused Salesloft capabilities/functionality.

Be considered a top-performing member on the team by consistently exceeding your goals
Set an example for new hires and assist in training, onboarding and motivating new Lofters
IS THIS ROLE NOT AN EXACT FIT? Keep an eye on our Careers Page for other positions!
WHY SHOULD YOU WORK AT SALESLOFT:
You will become part of an amazing culture with a supportive CEO and smart teammates who actually care

You will work with an amazing team you can learn from and teach

You will experience joining a high-growth/high-traction organization

You will hear "Yes, let's do that!" and then have the opportunity to successfully execute on your ideas

We have a vibrant, open office that utilizes modern technology

You will grow more here than you would anywhere else,

that is a promise
Salesloft is proud to be an Equal Opportunity Employer and provides equal employment opportunities to all employees and applicants without regard to race, color, religion, sex, age, national origin, disability, veteran status, pregnancy, sexual orientation, or any other characteristic protected by law.
#remote