Senior BI Engineer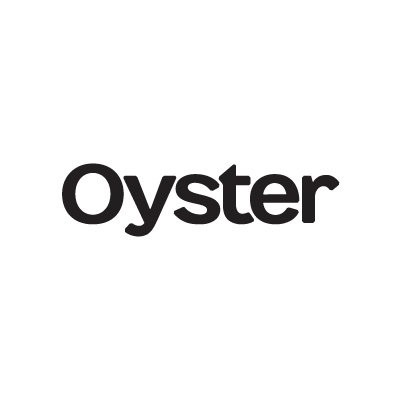 Oyster
Other Engineering
Remote
Posted on Monday, September 4, 2023
✨ One platform, a whole world of opportunity
Right now, the best jobs are limited to people in a handful of the world's wealthiest cities, yet brilliant people are everywhere. Driven to overturn the status quo and distribute opportunities equally around the world, Oyster launched its global employment platform to help companies hire, pay, and care for talent anywhere.
When it comes to global employment, we walk the walk. We're proof that companies don't need an office to create a highly-engaged culture. Since the company's inception in January 2020, Oyster has:
🌏 Created a fully-distributed, vibrant team of 500+ employees across 60+ countries
🌈 Established a diverse leadership team and an employee base that's 60% female
🏆 Achieved one of the highest employee engagement scores in its class
🦄
Raised $150 million in Series C funding at a valuation of over $1 billion!
Our momentum speaks to the power of global employment—and we're just getting started! If you want to change the world with Oyster and be empowered to work remotely while doing so, we'd love for you to apply!
👩‍💻 The Role
Location: While this position is posted in a specific location, all of Oyster's positions are fully remote and you can work from home. Forever. To create the best experience for our new hire (you?!) this role does require that you are based within +2 / -5 UTC.
As a Senior Business Intelligence (BI) Engineer with a focus on Machine Learning, you will play a pivotal role in enhancing our BI capabilities by integrating advanced analytics and machine learning techniques into our data-driven decision-making processes. Leveraging your expertise in both BI and machine learning, you will collaborate with cross-functional teams to develop predictive and prescriptive models, design data pipelines, and create insightful visualizations. Your work will directly impact strategic initiatives and drive innovation within the organization.
What you'll do…
Collaborate with the analyst, business owners and engineers to develop robust and scalable data solutions.
Design and develop predictive and prescriptive models using machine learning algorithms and techniques.
Implement classification, regression, clustering, and recommendation models to solve complex business problems.
Automate and simplify self-service or reporting pipelines, including improving ETL workflows, automatic alarming and performance tuning.
Conduct deep dive analyses of business problems and data issues and formulate conclusions and recommendations for leadership and technical teams
Challenge business teams to think differently about how they digest and use the data insights to make informed decisions.
Make recommendations for new metrics, techniques, and strategies to improve business KPI's
Explore and experiment with new techniques to improve models and processes.
Be connected and influential within the Oyster community. Work with Data engineering, Software development and analytics teams to enable the appropriate capture and storage of key data points.
📜 What we're looking for
Bachelor's degree or higher in a quantitative/technical field or equivalent experience (e.g. Computer Science, Statistics, Engineering)
Proven experience (typically 5+ years) as a BI Engineer, Data Scientist, or similar role.
Proficiency in BI tools such as Looker, Tableau, or QlikView.
Strong programming skills in languages such as Python or R for machine learning and data analysis.
Experience with machine learning libraries/frameworks (e.g., scikit-learn, TensorFlow, PyTorch).
Solid understanding of statistical analysis and machine learning techniques.
Strong SQL skills for data extraction, transformation, and manipulation.
Ability to communicate clearly to both technical and non-technical stakeholders.
Building strong working relationships with key business partners.
Team player with vision, passion, and integrity.
You'll also need...
A reliable home internet connection (or be able to get one)
Fluent English language skills
🦪 How we work together at Oyster
Our values guide the work we do, the decisions we make, and the culture that makes us special. We elevate talent. 🙌 We build trust. 🤝 We thrive together. 🌍
Our mission is to create a more equal world—one global hire at a time. Everything we do ladders up to our mission—and that doesn't just mean building software. We develop programs, participate in workshops, and create dedicated teams to ensure we successfully support companies and knowledge workers in this new world of work.
We embrace asynchronous communication and collaborative work—and we share how we work in the Oyster Public HQ —to help other global teams learn from our experiences.
💌 How YOU work
Different countries have different statutory benefits, different cultures have different norms, and different people have different needs! In order to best support and encourage our diverse team, we've created How YOU Work; a program of policies, practices, and perks to support your whole human experience as an employee at Oyster.
Work from anywhere:

Oyster is a borderless, HQ-less company.

As long as your work gets done on time, your team has the support they need, and you're authorized to work where you live, the world is truly your Oyster.

Paid time off:

We're all about taking breaks—we all need it. Oyster provides employees with 40 days off each year, which includes public/bank holidays and vacation/holiday leave (unless your country mandates more).

Mental health support:

We consider your mental health a top priority. We offer access to

Plumm

, a mental well-being service, to support your mental health.

Wellbeing allowance:

Each month, Oyster will top up your

Juno

wallet with a wellbeing allowance. Juno Points can be applied to anything that helps you show up to work as your best self, whether that's your internet bill, a class, gym membership, or houseplants. The choices are endless!

Flexible parental leave:

Families are created in lots of different ways. Our parental leave policy applies to all employees who are becoming parents, regardless of

how

they become a parent. Oysters are eligible for a minimum of three months of paid parental leave and your job will be held for 12 months (or longer if required by local jurisdiction).

WFH stipend:

$3000 stipend to spend on your laptop and any other equipment you need for your home office; we'll get you up and running in no time!
✨ The best jobs should be available to everyone
At Oyster, we celebrate a variety of perspectives and experiences and we've intentionally built our product and our company with an inclusive, global mindset. We know from experience that people from underrepresented groups often don't apply for roles they don't feel they meet all the criteria for. We're committed to elevating talent by creating a trust-based environment where we can all thrive together. So if you think you have what it takes, but don't necessarily check every single box, please consider applying. We'd love to hear how you might contribute to our mission and our team.
Our available positions are published on our careers page and should you be invited to interview with us, our recruitment team will only ever contact you directly from an @oysterhr.com email address. If you receive a suspicious email relating to opportunities at Oyster from any other email domain, where someone is claiming to be a part of our recruitment team, we encourage you to submit a report through our Compliance and Ethics Helpline.