Senior Staff Data Platform Engineer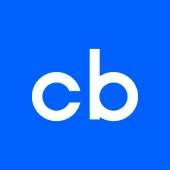 Crunchbase
Software Engineering
Multiple locations · California, USA · Colorado, USA · Florida, USA · Illinois, USA · Georgia, USA · North Carolina, USA · Nevada, USA · Massachusetts, USA · South Carolina, USA · Texas, USA · Virginia, USA · Washington, DC, USA · Oregon, USA · Pennsylvania, USA
Posted on Saturday, November 18, 2023
About Crunchbase
Crunchbase helps over 75 million people around the world connect with the companies and people that matter. Powered by best-in-class proprietary data, Crunchbase is democratizing access to opportunities so salespeople, entrepreneurs, investors, job seekers, and others can accelerate innovation for a better future. We're proud to build intelligent products that shape how companies and people connect and enable them to communicate in a more meaningful way.
We are committed to a positive, diverse, and inclusive culture by hiring for potential, focused on the inclusion of people who have different ways of thinking, different viewpoints, different backgrounds, and different skill sets. We value a transparent and open culture that positively impacts our teams and our products.
Crunchbase has a remote-first approach, and is open to hiring in residents of these states:
California, Colorado, Illinois, Florida, Georgia, Massachusetts, Nevada, New Jersey, New York, North Carolina, Oregon, Pennsylvania, South Carolina, Texas, Virginia, and Washington
Our inclusive remote-first culture, generous PTO policies, competitive pay, and employee wellness benefits set us apart!
Engineering at Crunchbase
The Crunchbase engineering team is a dynamic, fast paced team that is committed to quickly delivering features, evaluating their performance, and iterating towards the product vision shared by the company.
We are organized in vertical teams that include cross-functional engineers as well as functional guilds aimed at working tightly with the product team to deliver high standards code while iterating quickly on features. We value open and honest communication, and strive to create an environment where opinions and views can be shared and considered in an effort to reach the best decision.
Our data organization is a dynamic and evolving force, currently comprising four teams with plans to expand by two more teams this year. The structure of each team is meticulously designed to empower them to seamlessly deliver end-to-end features into production. These interdisciplinary teams consist of data engineers, data scientists, machine learning engineers (MLEs), and front-end developers where necessary. The versatility of our teams allows for adaptability in mission, enabling them to align closely with company strategy and execute on the ever-evolving roadmap and strategic focus.
What You'll Do:
As a vital member of Crunchbase's technical leadership, you will not only be part of shaping but actively lead and direct the future of the data organization, influencing key technological decisions to align with and support our evolving business needs. Your role will involve architecting and constructing robust systems dedicated to meeting the diverse data requirements at Crunchbase. This includes providing crucial support to our products and internal stakeholders, such as data scientists and analytics teams. Collaboration will be a cornerstone of your responsibilities as you work closely with other engineers and product stakeholders to define and execute our comprehensive data roadmap. Your leadership will extend to ensuring the currency and relevance of our tools and technologies, actively guiding the Data Engineering Guild to adopt and uphold standards that contribute to the continual advancement of our data capabilities.
What We're Looking For:
You have 6+ years of industry experience, including 2+ years of technical leadership experience.
You have a solid understanding of computer science and software engineering fundamentals.
You are a Python expert.
You are proficient with SQL
You may have experience with Kubernetes Kafka, data warehouse, or Airflow. If not, you are enthusiastic about learning.
You have experience in building data pipelines, or supporting machine learning algorithms in production.
You keep up to date with current trends and technologies. You are interested in the state of the art development in data engineering and machine learning ops.
You have excellent verbal and written communication skills.
You care about agile software, cross teams collaborations and data driven development and evaluation
What Crunchbase Offers:
Competitive salary and equity
Remote first policy
Generous Reimbursement policy for learning and development activities
Monthly fitness / mental health reimbursement
14 weeks of fully-paid time off for new parents
Flexible Paid Time Off (PTO)
Volunteering Paid Time Off
Incredible medical, vision and dental benefits for employees and their families
Free One Medical Group membership for employees and their families
401(k) and Roth plans, and free annual financial adviser check-in
Monthly internet stipend
Work from home allowance to purchase furniture for your work from home space
Annual carbon offset
Matching charity contributions for our Townhall awards
A team of creative, transparent entrepreneurs driven to accomplish our mission
At Crunchbase, we value team members who are passionate and enthusiastic about what we're building here. We believe there is no "perfect" candidate, and want to encourage applying even if all the requirements listed aren't met. If you're passionate about Crunchbase and looking to learn and grow, then we look forward to reviewing your application!
Crunchbase does not discriminate on the basis of race, creed, color, ethnicity, national origin, religion, sex, sexual orientation, gender expression, age, height, weight, veteran status, military obligations, or marital status. We will consider for employment qualified applicants with arrest and conviction records. Every day our team is honored to work with entrepreneurs and innovators from every corner of the globe, and we aim to build a team that reflects the diversity of our customers. Each individual at Crunchbase brings their own perspectives, work experiences, lifestyles, and cultures with them, and we believe that a more diverse team creates more innovative products, provides a better service to its customers, and helps us all grow and learn as individuals.