Business Development Representative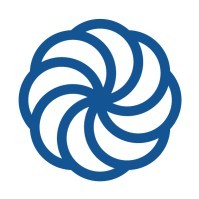 Coalesce Automation
Sales & Business Development
Remote
Posted on Tuesday, November 21, 2023
We are seeking a highly motivated Business Development Representative to join our fast-growing team. In this dynamic role, you will play a critical part in driving revenue growth by identifying and engaging with potential customers, helping to open new markets/verticals, and setting up successful sales conversations. A key part of Coalesce's rapid growth has been our high-output Business Development team which has helped lay the foundation of our go-to-market strategy.
Since founding Coalesce, our mission has remained the same: to improve the lives of data professionals by helping them transform data as efficiently as possible. We aim to bring an end to the days of arduous manual coding and inflexible GUIs by providing a best-of-both-worlds solution. Data transformations are at the very heart of the data analytics lifecycle and we believe that this long-neglected area finally deserved a modern-day transformation, no pun intended.
Extremely competitive compensation package, equity, and benefits. All final pay rates will be determined by the candidate's specific, experience, knowledge, skills, and abilities..
Key Responsibilities
Research and identify prospective customers through various methods such as LinkedIn, ZoomInfo, and industry-wide events.
Qualify and nurture leads by understanding the client's needs, and positioning our solutions as the ideal fit where appropriate.
Strategize prospecting strategies via list building, account prioritization and develop messaging in collaboration with the Sales team.
Reach out to prospective clients via email, phone, and LinkedIn to generate interest and qualified leads.
Drive both virtual and in-person event attendance.
Attend industry and partner-led events and webinars to expand your network and identify new sales opportunities.
Collaborate cross-organizationally to formulate new sales strategies.
Qualifications
1+ year of xDR experience or an equivalent role with positive results
Familiarity with ZoomInfo, Outreach/Salesloft, Salesforce
Growth mindset, ability to receive feedback and implement it
Fearlessness; can't be afraid to pick up the phone and make cold calls
Takes initiative and willingness to help out cross-functionally
Team player, motivated by team wins just as much as individual wins
Ability to adapt to a high-growth and rapidly changing job environment
Positive attitude, likes to work hard and celebrate company wins
Bonus Skills
Familiarity with ELT/ETL space and major data warehousing players
Past experience in a cold-calling, or door-to-door sales position
Past experience thriving in a remote work environment
Coalesce is a culture-first company. We strongly believe that our culture is what allows us to not only recruit world-class talent, but also retain it. At Coalesce, you can expect to experience radical honesty and trust in the workplace. Empathy for yourself and others. Support for continuous learning and improvement. Finally, last but not least, to have fun!
We're always on the lookout for new team members that can make an impact. Aside from a competitive compensation and benefits package, Coalesce also offers an opportunity to work on solving a big problem that virtually all data-driven companies are struggling to solve.