AI/ML Integration Specialist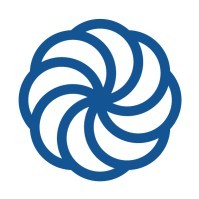 Coalesce Automation
Software Engineering, IT, Data Science
Remote
Posted on Wednesday, October 18, 2023
We are seeking a talented and innovative AI/ML Integration Specialist to join our team. In this role, you will play a pivotal part in revolutionizing our product by integrating artificial intelligence and machine learning technologies. You will be responsible for enhancing user experiences, adding new features, and ensuring seamless compatibility with Snowflake's AI/ML capabilities. This position requires hands-on experience in data science and AI/ML use cases, along with a strong background in the data engineering space.
Key Responsibilities
Collaborate with cross-functional teams to define AI/ML integration strategies and prioritize feature development.
Develop and implement AI/ML algorithms and models to enhance product functionality.
Work closely with data engineers and architects to ensure seamless integration of AI/ML technologies.
Stay up-to-date with the latest advancements in AI/ML and Snowflake's capabilities to drive product innovation.
Perform testing and quality assurance to maintain product reliability.
Provide technical expertise and mentorship to team members on AI/ML best practices.
Qualifications
Bachelor's or Master's degree in Computer Science, Data Science, or a related field.
Proven experience in AI/ML integration within SaaS products.
Strong proficiency in programming languages such as Python, R, or Java.
Familiarity with Snowflake database platform is a plus.
Knowledge of data engineering concepts and tools.
Excellent problem-solving and analytical skills.
Strong communication and collaboration skills.
Ability to work in a fast-paced and dynamic environment.
Compensation and Benefits:
We're always on the lookout for new team members that can make an impact! Aside from a competitive compensation package, including a base salary and performance-based commission structure, we provide health benefits, retirement plans, professional development opportunities, and a positive work environment.
Coalesce is an equal opportunity employer. We celebrate diversity and are committed to creating an inclusive environment for all employees.