Post-Sales Solution Architect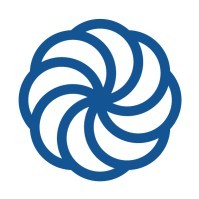 Coalesce Automation
IT, Sales & Business Development
Remote
Posted on Thursday, September 14, 2023
Company Overview:
Since founding Coalesce, our mission has remained the same: to improve the lives of data professionals by helping them transform data as efficiently as possible. We aim to bring an end to the days of arduous manual coding and inflexible GUIs by providing a best of both worlds solution. Data transformations are at the very heart of the data analytics lifecycle and we believe that this long-neglected area finally deserved a modern day transformation, no pun intended.
Position Overview
: Coalesce is seeking a highly motivated and experienced Post-Sales Solution Architect to join our team. This strategic role demands a strong leader with a proven track record in data platform implementation, customer success, a deep understanding of enterprise software solutions, and the ability to align with a customer's expectations and positive business outcomes. In this role, you will be at the forefront of our post-sales efforts and play a pivotal role in our customers' experiences and successes.
Key Responsibilities
Act as the front-line technical representative of Coalesce to customers, showcasing deep expertise in data and analytics, ETL/ELT, data transformation, and Snowflake.
Provide technical guidance and support in the implementation, utilization, and optimization of Coalesce.
Onboard new customers through training sessions and hands-on support during the early stages of their customer journey.
Update customers on new Coalesce features and their value and assist with adoption.
Engage with implementation partners as needed to ensure customer success.
Serve as a subject matter expert for complex and/or niche support requests, understanding the true motivation behind requests and devising and presenting solutions accordingly.
Act as a technical liaison between customers and internal teams, gathering and aggregating feedback to contribute to prioritizing product enhancements.
Stay up-to-date with industry trends, competitive landscape, and emerging technologies and craft new approaches and solutions that leverage Coalesce accordingly.
Continuously build expertise in Coalesce.io's technical features, use cases, and integration possibilities.
Collaborate cross functionally with Sales, Product, Engineering, and Support to ensure ongoing customer satisfaction and retention
Preferred Qualifications
Extensive implementation expertise in data warehousing and analytics with a focus on Snowflake and its partner ecosystem.
Strong understanding of data modeling principles, data engineering concepts, and data transformation methodologies.
Proficiency in SQL, with proficiency in YAML and Jinja a plus.
Experience with version control systems (e.g., Git), collaborative development practices, and DataOps.
Excellent communication skills, with the ability to convey complex technical concepts to both technical and non-technical audiences.
Demonstrated problem-solving skills and a consultative approach to understanding and addressing customer challenges.
Self-motivated and adaptable with a proactive, results-driven mindset.
Thrives in a fast-paced, ever-changing environment.
Team player with the ability to collaborate effectively across functions.
Willingness to travel as needed to support customer engagements and attend industry events.
Compensation and Benefits:
We're always on the lookout for new team members that can make an impact! Aside from a competitive compensation package, including a base salary and performance-based commission structure, we provide health benefits, retirement plans, professional development opportunities, and a positive work environment.
If you are a results-driven solution architect with a passion for enterprise software solutions and a desire to make a significant impact on our company's growth, we encourage you to apply.
Coalesce is an equal opportunity employer. We celebrate diversity and are committed to creating an inclusive environment for all employees.