DevOps Engineer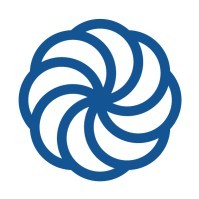 Coalesce Automation
Software Engineering
Remote
Posted on Tuesday, December 13, 2022
Coalesce Software is hiring a DevOps Engineer to help us build the future of data analytics tooling. In this role you will play an important role in delivering our SaaS product to our customers at velocity and with reliability, working closely with our product, engineering, and customer success teams to keep our product moving forward and ensure an exceptional user experience for our customers.
What exactly does Coalesce do? Coalesce solves the most commonly failed project in IT: the data warehouse. Companies today need to be-data driven to be competitive. Coalesce is the only cloud-first data platform that enables companies to transform and streamline their analytics process, enabling data-driven decision making and visibility at enterprise scale.
Key Responsibilities
Design and implement automated software builds, testing infrastructure, deployments, and associated monitoring
Contribute to CI/CD processes and infrastructure to facilitate faster deployment and testing times for software engineering teams
Contribute to planning and prioritization discussions
Facilitate onboarding customers from an infrastructure perspective
Qualifications
Proficient with Kubernetes and/or Docker, preferably experience with GKE
Proficient with Google Cloud Platform or any major cloud platform--including experience with setting up and maintaining VMs, load balancing, containerization, certificates, etc.
Experience with GitHub Actions and Argo or similar CI/CD tooling
Experience with Terraform or similar IaaS
Experience with monitoring SaaS services
Exposure to software testing and the software development lifecycle
Not a perfect fit? That's OK! We have senior team members that can help you level up… Most importantly we are looking for individuals with the demonstrated ability to independently learn and develop. If you have an interest in data analytics and building great software with a high caliber team, we want to hear from you.