Data & Analytics Engineer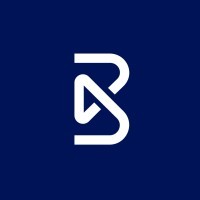 Blend
Data Science
Mexico City, Mexico
Posted on Thursday, November 9, 2023
Blend is a diverse team of problem solvers who believe that the world's financial resources should be more accessible. Our cloud banking platform is used by Wells Fargo, U.S. Bank, and over 330 other financial services firms to acquire more customers, increase productivity, and deliver end-to-end digital experiences. Our software enables our customers to process an average of more than $5 billion in loans per day, making it possible for consumers to reach their financial goals faster and lead better lives. Come do work that matters.
Blend is hiring a Data and Analytics Engineer on the Enterprise Applications team under G&A to help drive our Business Intelligence efforts. You will partner closely with leaders across the organization, working together to understand the how and why of people, team, and company challenges, workflows, and culture.
You will be responsible for defining, designing, and overseeing the implementation of our data architecture under G&A. You will collaborate with cross-functional teams to understand data requirements, create data models, and ensure that our data infrastructure supports our organization's strategic goals. Your role will be pivotal in shaping our data ecosystem and ensuring its scalability, security, and performance.
How you'll contribute:
Develop and maintain a comprehensive data strategy that aligns with the organization's business objectives and goals
Design logical and physical data models, considering data sources, transformations, storage, and access patterns
Design database schemas for efficiency and scalability
Define data integration and implement ETL (Extract, Transform, Load) strategies to ensure data flows seamlessly across the organization
Build and maintain scalable ETL pipelines via solutions such as Fivetran, DBT, Mulesoft, and Hightouch
Implement and manage Reverse ETL pipelines to activate data for business use, ensuring data flows from the data warehouse to operational systems and applications
Implement and maintain data security measures, including access controls, encryption, and data masking, to protect sensitive information
Monitor data pipelines for data quality and integrity, troubleshooting and resolving issues as they arise
Design and implement data models to support reporting, analytics, and data visualization efforts
Transform and cleanse data to make it suitable for analysis, ensuring accuracy and consistency
Maintain comprehensive documentation of data architecture, data dictionaries, data lineage, and Reverse ETL processes
Establish data governance policies, standards, and best practices to ensure data quality, security, and compliance with regulations
Develop deep analytical insights to inform and influence product roadmaps and business decisions and help improve the consumer experience
Work with our cross-functional teams, including engineering teams, to continually make our data pipelines and tooling more resilient
Work on ad-hoc projects
Who you are:
Bachelor's degree in Computer Science, Information Systems, or a related field
Proven experience as a Data Engineer, Architect or similar role, with a strong track record of designing and implementing data solutions
In-depth knowledge of data modeling techniques and data architecture principles
Must have strong SQL and data modeling skills, with experience applying skills to thoughtfully create data models in a warehouse environment
Hands-on experience with Reverse ETL tools and processes
A proven track record of using analysis to drive key decisions and influence change
Ability to communicate effectively with managers and executives
Demonstrated ability to define metrics for product areas, understand the right questions to ask and push back on stakeholders in the face of ambiguous, complex problems, and work with diverse teams with different goals
A passion for documentation
A solution-oriented growth mindset. You'll need to be a self-starter and thrive in a dynamic environment
A bias towards communication and collaboration with business and technical stakeholders
Quantitative rigor and systems thinking
Nice to Have:
Prior startup experience is preferred, but not required
Interest or experience in machine learning techniques (such as clustering, decision tree, and segmentation)
Familiarity with a scientific computing language, such as Python, for data wrangling and statistical analysis
Experience with a SQL-focused data transformation framework such as DBT
Experience with a Business Intelligence Tool such as Mode/Tableau
Blend is an equal opportunity employer that values diversity, inclusion and belonging. We do not discriminate on the basis of race, religion, color, national origin, gender, gender identity or expression, sexual orientation, age, marital status, veteran status, disability status, or any other characteristic protected by law. We will consider for employment all qualified applicants with arrest and conviction records in a manner consistent with applicable laws.