Marketing Manager, Enterprise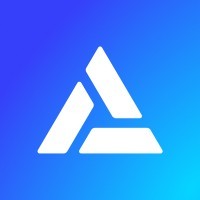 Alchemy
Marketing & Communications
New York, NY, USA
Posted on Saturday, February 4, 2023
Our mission
is to bring blockchain to a billion people. The Alchemy Platform is a world class developer platform designed to make building on the blockchain easy. We've built leading infrastructure in the space, powering over $105 billion in transactions for tens of millions of users in 99% of countries worldwide.
The Alchemy team draws from decades of deep expertise in massively scalable infrastructure, AI, and blockchain from leadership roles at leading companies and universities like Google, Microsoft, Facebook, Stanford, and MIT.
Alchemy recently raised a
Series C1
at a $10.2B valuation led by Lightspeed and Silver Lake. Previously, Alchemy raised from a16z, Coatue, Addition, Stanford University, Coinbase, the Chairman of Google, Charles Schwab, and the
founders and executives
of leading organizations.
The Role
As the first Enterprise Marketing Manager at Alchemy, you will be the motor to the sales' team's engine. You'll be responsible for crafting the messaging to help enterprise prospects understand how Alchemy can supercharge their business. Through targeted marketing campaigns and quantitative and value-based sales collateral, you'll drive pipeline generation among some of our most important customers. The content you create will be tailored to our prospects use cases and pain points. You will understand and anticipate how to answer our prospects needs and questions better than anyone at Alchemy. The best part? Your team. You'll work hand-in-hand with our Marketing, Sales, Product, Customer Support, Business Operations and Design teams to develop and execute Alchemy's enterprise marketing initiatives.
The ideal candidate will bring experience in creating enterprise-facing collateral and building customer pipelines and that effectively drives deals. Almost more importantly, they will have interest and curiosity in web3 and the underlying tech that powers the blockchain.
Responsibilities:
Create robust customer-facing content that helps prospects understand Alchemy's products and the value they could provide their business
Work with cross-functional teams to distill and quantify Alchemy's competitive advantage, and cascade those data points across sales collateral
Manage and execute campaign workflows, including segmentation and target management
Utilize segmentations to execute email marketing campaigns, targeted at specific use cases and pain points
Craft, deploy and A/B test messaging to optimize conversions
Identify enterprise market requirements/opportunities, develop Go-to-Market Strategies and ensure strong alignment with Sales and other cross-functional teams
Engage & maintain direct alignment with Sales and cross-functional teams around all enterprise marketing-driven campaigns/promotion strategies
Test out new forums and formats for engaging the target audience, e.g., webinars, small-scale conferences, etc.
Evaluate all campaigns' impact & ROI to determine the success and forecast for potential future investment
What We're Looking For:
4+ years relevant experience in Product and Enterprise Marketing
Someone who is fluent in developer product marketing, if not web3 developer marketing
Stellar written and verbal communication skills
Someone who is uniquely able to explain technical concepts to audiences with varying degrees of web3 understanding
Demonstrated excellence in creating targeted, quantitative and value-based sales collateral
Experience with digital marketing, email marketing and demand / lead generation
Self-starter attitude and the ability to execute new ideas with autonomy
Ability to find the right balance between perfection and shipping quickly
A strategic thinker who can roll up their sleeves and independently execute on their strategy
Demonstrated ability to work cross-functionally, move fast and tirelessly iterate on feedback
Someone who is excited to test, experiment, fail and learn