Events Manager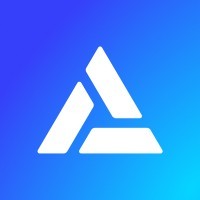 Alchemy
Administration
New York, NY, USA
Posted on Monday, June 27, 2022
Our mission
is to bring blockchain to a billion people. The Alchemy Platform is a world class developer platform designed to make building on the blockchain easy. We've built leading infrastructure in the space, powering over $105 billion in transactions for tens of millions of users in 99% of countries worldwide.
The Alchemy team draws from decades of deep expertise in massively scalable infrastructure, AI, and blockchain from leadership roles at leading companies and universities like Google, Microsoft, Facebook, Stanford, and MIT.
Alchemy recently raised a
Series C1
at a $10.2B valuation led by Lightspeed and Silver Lake. Previously, Alchemy raised from a16z, Coatue, Addition, Stanford University, Coinbase, the Chairman of Google, Charles Schwab, and the
founders and executives
of leading organizations.
The Role
As Alchemy's dedicated events manager, you will be responsible for Alchemy's presence in the developer community. You'll be in charge of organizing Alchemy-run events, both in-person (workshops, happy hours, hackathons, speaker series) and virtual (clubhouse Q&As, webinars, developer office hours). You will also coordinate our company presence at events around the world.
We're looking for someone extremely organized who can manage the thousands of details that go into making an event a success. We also need someone with the passion and creativity to design new events for Alchemy to run and the drive to find opportunities around the world for Alchemy to show up and interact with the blockchain community. This will entail working across our entire organization, including directly with our founders.
Responsibilities:
Create, organize, and execute Alchemy run events.
Identify the best external events for Alchemy to attend and organize our company presence there.
Work with our marketing and growth teams to identify the key events for Alchemy to directly sponsor.
What We're Looking For:
Stellar organizational skills.
2+ years of experience as an acting Events Manager or in a role of a similar capacity
Experience organizing large, multi-company events both in-person and virutal.
Experience at early stage startups is a large plus
Technological background a plus
Passion for blockchain technologies a plus
Founded a company or built side projects, a plus